Scripture
And when he had fasted forty days and forty nights, he was afterward an hungred.
Hymn
O Savior, Thou Who Wearset a Crown | Hymn #197
1. O Savior, thou who wearest
A crown of piercing thorn,
The pain thou meekly bearest,
Weigh'd down by grief and scorn.
The soldiers mock and flail thee;
For drink they give thee gall;
Upon the cross they nail thee
To die, O King of all.
2. No creature is so lowly,
No sinner so depraved,
But feels thy presence holy
And thru thy love is saved.
Tho craven friends betray thee,
They feel thy love's embrace;
The very foes who slay thee
Have access to thy grace.
3. Thy sacrifice transcended
The mortal law's demand;
Thy mercy is extended
To ev'ry time and land.
No more can Satan harm us,
Tho long the fight may be,
Nor fear of death alarm us;
We live, O Lord, thru thee.
4. What praises can we offer
To thank thee, Lord most high?
In our place thou didst suffer;
In our place thou didst die,
By heaven's plan appointed,
To ransom us, our King.
O Jesus, the anointed,
To thee our love we bring!
Lesson
*Suitable for All Ages*
Read aloud: This month marks the beginning of an important religious tradition for many Christian sects around the world. It is called Lent and is meant to be a preparation for Easter. While members of The Church of Jesus Christ of Latter-day Saints do not observe Lent, understanding this important time can help us better understand our Christian brothers and sisters and learn more about the gospel principles of sacrifice, repentance, and prayer.
Though traditions differ amongst Christian religions, there are generally 40 days of Lent. It begins on Ash Wednesday, which falls 47 days before Easter. The name Ash Wednesday comes from the tradition of burning the palm branches from the previous Easter's Palm Sunday celebrations and placing them in a cross symbol on the person's forehead.
One of the most well-known practices of Lent is the 40-day fast. This is symbolic of Christ's 40-day fast in the wilderness. Some commit to fasting throughout the 40 days while others give up something important to them, such as sweets, meat, music, television, or social media. Many people also partake in daily devotionals.
Lent is generally a reserved and reflective time, which is meant to be contrasted with the great celebration of Easter.
Ask: What can we as members of the Church learn from the idea of Lent?
Read aloud: We believe in the principles of sacrifice and repentance. These things help us change the natural man inside of us and bring us closer to Jesus Christ. As members, we fast every month and offer donations to the need. We partake of the sacrament every week as a symbol of repentance. We are counseled to repent and pray daily.
Ask: How can we use the principles of sacrifice and repentance to prepare for Easter?
Finish by bearing your testimony.
Featured Products

Treat
Ingredients:
-2 cans of tuna
-2 cups cornbread stuffing
-1/3 cup diced onion
-2 eggs
-1 juice of a lime
-1/3 cup of mayonnaise
-1 tsp pepper blend seasoning
-½ tbs old bay seasoning
-Vegetable oil
Directions:
In a bowl, add all the ingredients.
Mix until well combined.
Scoop out about 3tbs of tuna mixture.
Roll mixture into balls and flatten in hand to a patty.
Refrigerate patties for at least 10minutes.
Heat up Vegetable oil in a pan about ½ inch deep.
Fry until golden brown on both sides it can take about 4-5 minutes.
Remove from oil onto napkin to soak up excess oil.
(Courtesy of growingupblackxican.com)
Activity
Paper Easter Egg Art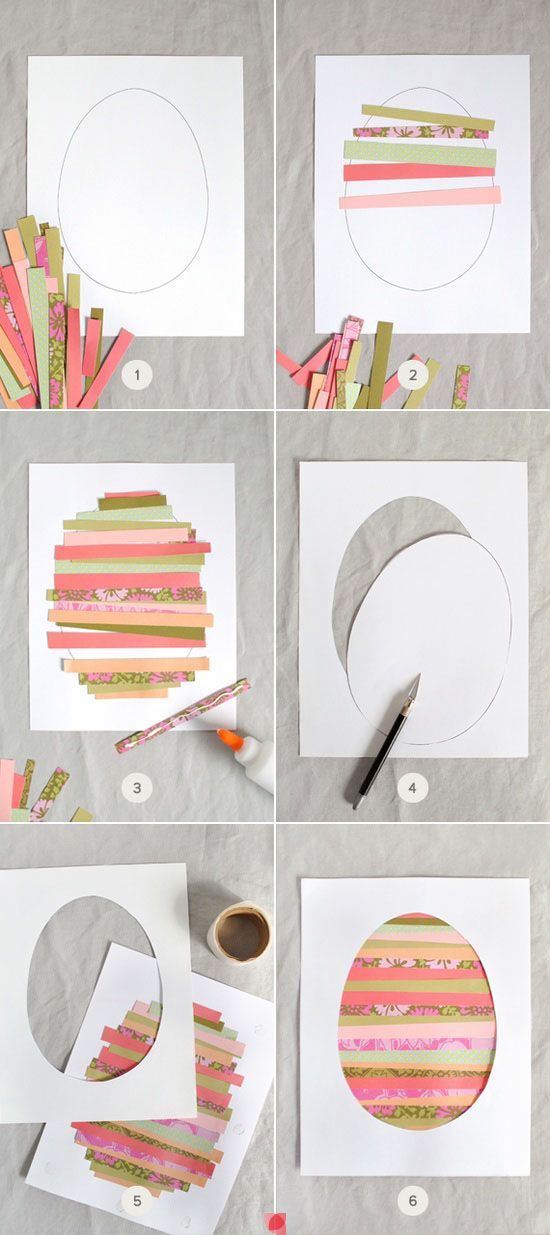 For this craft, you'll need pieces of white paper, strips of colorful paper, scissors, and glue.
Draw an Easter egg on both pieces of paper. You'll want them to be the same, so we suggest using a template. Next, glue the colorful strips of paper over the egg shape on one of the pieces of paper. Have fun with it. Make layers and use different colors.
On the other sheet of paper, cut out the egg shape. Place it overtop the sheet of paper and glue it down.