Today is President Russell M. Nelson's 96th birthday, and to help celebrate this special day we've compiled 10 fun facts and some inspiring quotes from him! Be sure to wish him a very happy birthday today in the comments section below.
The Book of Mormon is a gift from God to all humankind, and He has "commanded his people that they should persuade all men to repentance."37 He invites all "to come unto him and partake of his goodness," and He denies "none that come unto him, black and white, bond and free, male and female."
When we follow Jesus Christ, we act as He would act and love as He would love. His objectives are accomplished one soul at a time! Our efforts are exerted out of love for our neighbor and for our Heavenly Father, whose children we are.
My dear brothers and sisters, each day is a day of decision. President Thomas S. Monson has taught us that "decisions determine destiny." The wise use of your freedom to make your own decisions is crucial to your spiritual growth, now and for eternity. You are never too young to learn, never too old to change. Your yearnings to learn and change come from a divinely instilled striving for eternal progression. Each day brings opportunity for decisions for eternity.
President Nelson became a doctor at the age of 22
President Nelson completed his medical degree in three years, graduating with the highest honors at the age of 22. His medical degree was as well used in the Korean War conflict, and his love of serving and helping others was felt throughout his medical career.
President Nelson is fluent in Mandarin Chinese
While serving as the general president of the Sunday School, President Nelson attended a meeting where then-President Spencer W. Kimball urged those in the meeting to learn Chinese. President Nelson excitedly accepted the challenge and became fluent in Mandarin. He still practices and uses his ability to speak Chinese in a variety of different settings.
President Nelson has performed life-saving surgeries on fellow Church leaders
He was in the operating room during the heart surgeries of four fellow Church leaders: Elder M. Russell Ballard, President Howard W. Hunter, Elder Robert D. Hales, and Elder David B. Haight.
In fact, some of the sweetest spirits are housed in frail or imperfect bodies. Great spiritual strength is often developed by people with physical challenges, precisely because they are so challenged.
There is nothing easy or automatic about becoming such powerful disciples. Our focus must be riveted on the Savior and His gospel. It is mentally rigorous to strive to look unto Him in every thought. But when we do, our doubts and fears flee.
I pray that you will be securely tied back to God, that His eternal truths will be etched on your heart forever. And I pray that, throughout your life, you will let your faith show!
President Nelson has overseen so many changes during his 3 years as President of the Church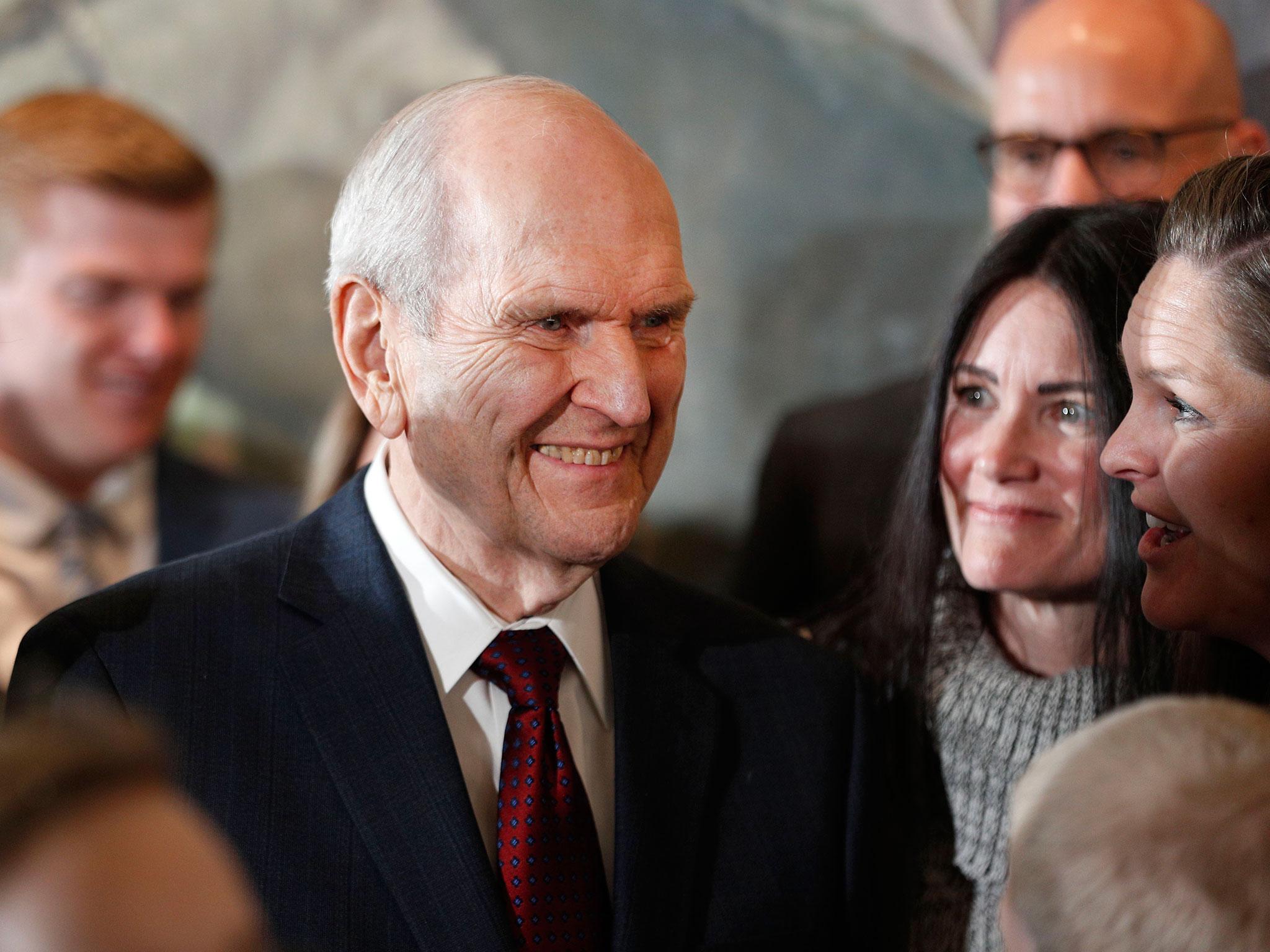 In his three years as Prophet, there have already been over a dozen major changes, including the introduction of ministering, Come, Follow Me, the combining of the elder's quorum, the shortening of Sunday meetings, a re-emphasis on the entire name of the Church, diligently handling the necessary changes to Church meetings in regard to the COVID-19 pandemic, and many temple-related changes.