A few weeks ago I drove through Orem and a bumper sticker caught my attention. Displayed prominently on the car next to me, it proclaimed that God hated a certain political party. I chuckled for a moment, then wondered. Obviously, God doesn't hate anybody. But is there any political party that God supports more than another?
After a few days of studying my question, the answer I found was a firm and resounding no. God is no respecter of persons. He loves and values each of his children equally, no matter which party they belong to. What matters most to God is that we respect and care for one another, fulfilling the commandment to "love thy neighbor as thyself."
Power In The People
If you watch the news or spend much time on social media, the political landscape can seem like a place where respect and love are not prevalent. Here in the United States, we have a Constitution that was established to protect the rights of all men and women, no matter their political affiliation. But the truth is that it doesn't always work properly. There are forces at work that cause contention and seek to undermine what the Constitution stands for.
We, therefore, have the responsibility as both members of The Church of Jesus Christ and as citizens of the United States to educate ourselves and actively participate in politics. President Dallin H. Oaks taught that the power in our government comes from the people. Though the Church of Jesus Christ is officially neutral, members are encouraged to prayerfully and thoughtfully consider issues, join political parties, vote, and even run for political office. When we contribute, we help build a better country.
Beware Of Extreme Or Hateful Attitudes
As the bumper sticker I saw shows, there is often ill will coming from all sides. We can see it in the hateful rhetoric that often permeates into the highest levels of government, but it can also trickle down into the relationships we have with friends, family, and neighbors. Be wary of any groups or individuals who use their political position to demean or belittle others or those who would present membership in a party as a loyalty test of religion or country. Each individual has the right to choose where they stand, and it is beneficial to remember that good can be found in any party.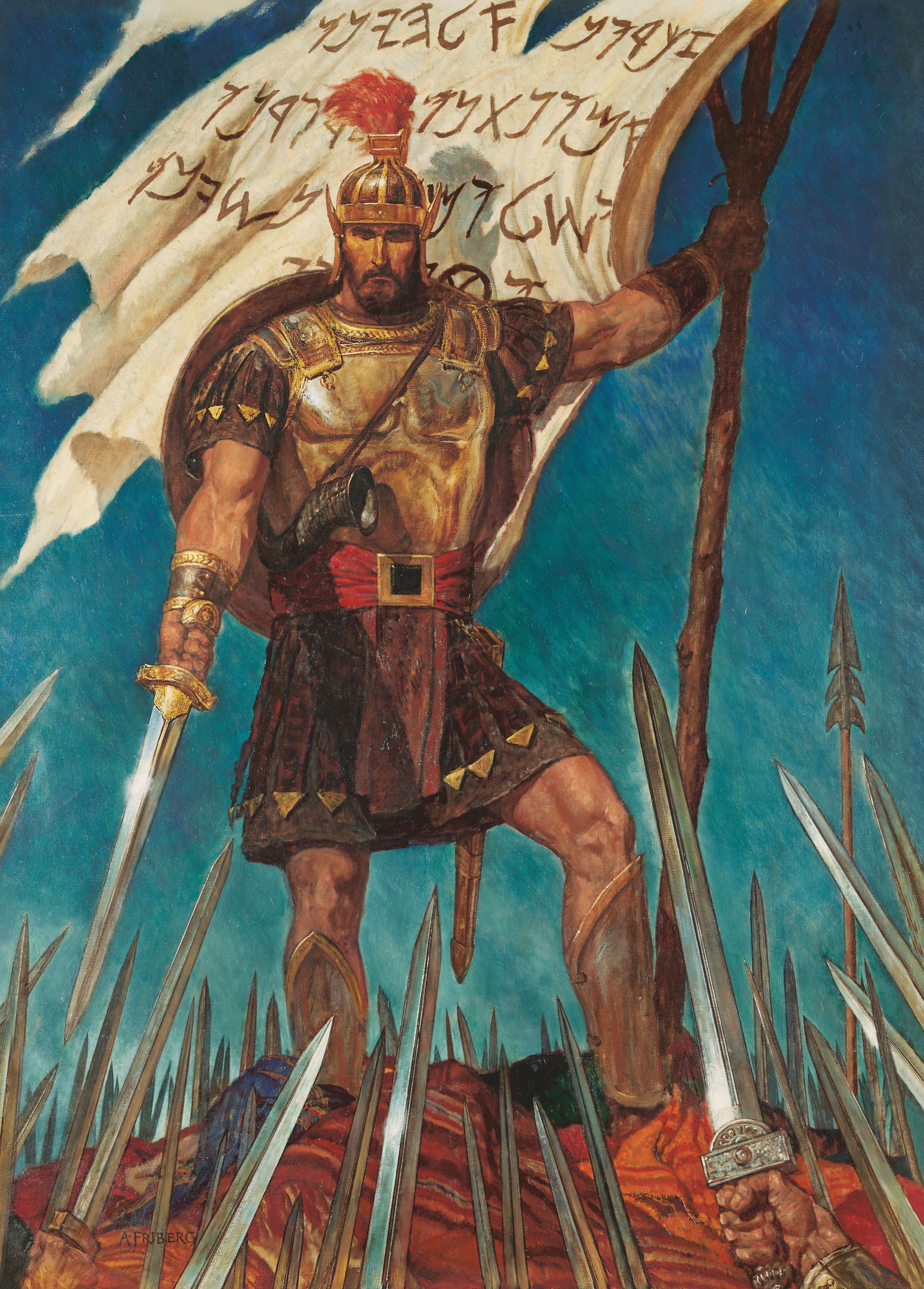 Title Of Liberty
When the freedom of Captain Moroni's people was threatened, he gathered them together under one cause. "In memory of our God, our religion, and freedom, and our peace, our wives, and our children," he wrote on his cape. The responsibility for the prosperity of their nation, Moroni reminded the people, rested squarely on their shoulders. We would do good to remember the same.
In the end, God does not divide us by politics. As you review your own political standing and research how you can best navigate the political landscape remember we are all not simply Republicans, Democrats, or Independents. We are more than capitalists or socialists.  We are United States citizens with an obligation to respect and help one another. One nation under God. Children of a Heavenly Father. And He expects us to act like it.