As many of us are doing our very best during the difficult times of this pandemic, we can often feel like this an unprecedented event we have never experienced before. Though the COVID-19 pandemic is new and can leave so many of us feeling anxious, we can take heart in knowing that we as a people have faced similar dangers, and were able to find peace and strength in the examples of those around us. Here are some inspiring lessons and quotes from Latter-day Saints during difficult and dangerous times in our world history.
President Heber J. Grant During the Spanish Flu
As the world raged during one of the most terrible conflicts of our history, World War I, President Heber J. Grant sought to spread peace and comfort during these dark years. Sadly, just as the war was nearing its end, there was an outbreak and global pandemic of the Spanish Flu. Thousands of lives were lost during its deadly spread in the spring and then its return in October. The pandemic put the world in similar conditions we are seeing today with a postponing of General Conference, individuals wearing medical masks whenever being outside their home, and the Government issuing orders for many individuals to stay home as much as possible.
It was during this time that President Grant, who had served on the Utah Public Health Association's board of directors for many years, implemented various health regulations to help slow the spread, including the sacrament water being distributed in individual cups instead of communal cups. Though that Spring's Conference was postponed, at the following Conference he addressed the members of the Church and focused on the world healing from the events of World War I, commenting on the need to love one another as the conflicts came to a close.
President David O. McKay During the Asian Flu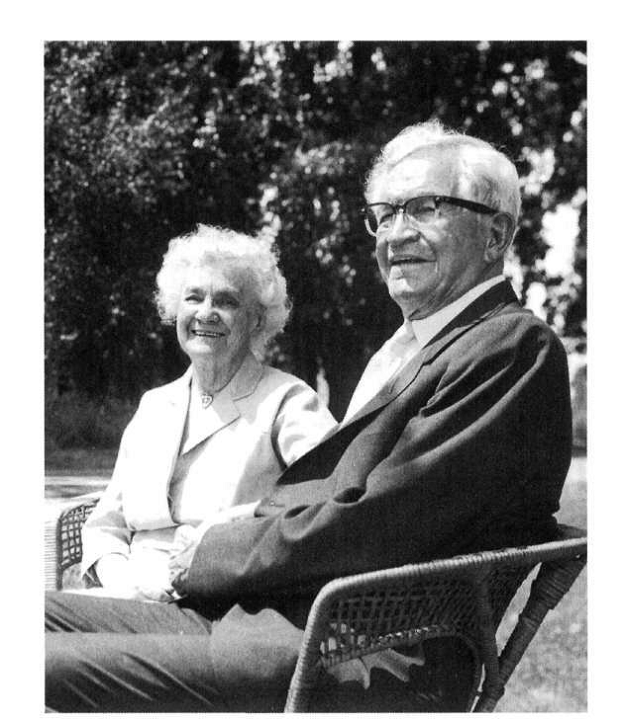 During the dangerous pandemic of the Asian flu in the 1950s, General Conference was once again postponed due to growing health concerns. Then-President David O. McKay felt the need to send messages of comfort and peace to the members of the Church who felt great sadness over the postponement of the inspiring Conference. In a message addressed to all the members of Church, President McKay stated, "Life is so precious the Lord expects us to do all within our power to conserve it. We are sure our people will understand the reluctance we feel in foregoing the uplifting, inspiring experiences of a general conference of the Church and that they will accord with the decision we have prayerfully reached."
President Hinckley After the Events of September 11th
Following the devastating and terrifying attacks on September 11th, 2001, President Gordon B. Hinckley sought to help and support a Church that had so many fears and anxieties surrounding the rising conflicts after those tragic events. At a General Conference just one month after the attacks, he stated,
"Now, brothers and sisters, we must do our duty, whatever that duty might be. Peace may be denied for a season. Some of our liberties may be curtailed. We may be inconvenienced. We may even be called on to suffer in one way or another. But God our Eternal Father will watch over this nation and all of the civilized world who look to Him. He has declared, 'Blessed is the nation whose God is the Lord' (Ps. 33:12). Our safety lies in repentance. Our strength comes of obedience to the commandments of God."
President Harold B. Lee During the Vietnam War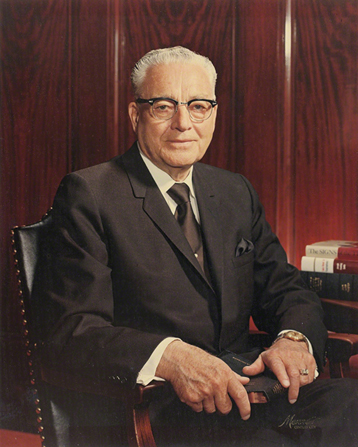 During the 1960s and early 1970s, the world was once again thrown into a conflict that claimed the lives of so many. As so many young men were drafted and sent far from their loved ones to help preserve the rights and freedoms of the world, President Harold B. Lee sought to strengthen and comfort those that had lost their loved ones in the bloody conflict. At a memorial service in 1971, he said,
"Another question often asked is, 'Why was not my son or brother or husband or fiancé protected on the fields of battle as were others who testify that they were miraculously spared?' People who have lost their loved ones are ofttimes troubled by faith-promoting incidents of those who have been miraculously spared. They may say, 'Why did it have to happen to my boy (or my husband or my brother or my fiancé)?'

"While this question may never be fully answered in this life, we are given some illuminating observations from sacred writings. . . .

"In the Book of Mormon record, we have the words of the prophet Moroni, mistakenly reproving Pahoran for his seeming negligence while his enemies were murdering thousands of his brethren. Moroni wrote to Pahoran:

"'Do ye suppose that, because so many of your brethren have been killed it is because of their wickedness? I say unto you, if ye have supposed this ye have supposed in vain; for I say unto you, there are many who have fallen by the sword; and behold it is to your condemnation;

"'For the Lord suffereth the righteous to be slain that his justice and judgment may come upon the wicked; therefore ye need not suppose that the righteous are lost because they are slain; but behold, they do enter into the rest of the Lord their God' (Alma 60:12–13).
Statement From The First Presidency During World War 2
In 1942, the world was once again ravaged by a world conflict, and with the Church's growth across the globe, it was the sad truth that Latter-day Saints were in many cases fighting against fellow Latter-day Saints. As the Church prepared to provide love and comfort to members whose lives would soon be altered forever, they issued a statement to reassure the brave individuals heading off to war. The statement concluded:
"When the conflict is over and you return to your homes, having lived the righteous life, how great will be your happiness—whether you be of the victors or of the vanquished—that you have lived as the Lord commanded. You will return so disciplined in righteousness that thereafter all Satan's wiles and stratagems will leave you untouched. Your faith and testimony will be strong beyond breaking. You will be looked up to and revered as having passed through the fiery furnace of trial and temptation and come forth unharmed. Your brethren will look to you for counsel, support, and guidance. You will be the anchors to which thereafter the youth of Zion will moor their faith in man."
With many of the events happening today, it can be easy to feel anxious and fearful for the future. But we can take heart in knowing that our loving Father in Heaven is at the helm, and will never leave or forsake us. We have experienced so many joys, triumphs, and wonderful miracles in our history, and as well as our share of difficulties. Like all storms, this one will pass and we will find peace in following the commandments of our Father in Heaven and following the example of His Son Jesus Christ.
Featured Image Courtesy of the Library of Congress and ChurchofJesusChrist.org