Sustaining Our Leaders
This weekend at General Conference, a member of the First Presidency will present the General Authorities, Area Seventies, and General Officers of the Church for a sustaining vote. Each of us will have the chance to raise our hands and sustain these men and women. It is important to understand what it means when we raise our hands. When we sustain our leaders, we pledge to support them as individuals in their callings and we also pledge to support their purpose. 
Sustaining Our Leaders As Individuals
First, it is important to remember that as wise and revered as our leaders can be, they are people too. They come from different backgrounds, generations, and cultures. They say and do things differently than we do. And just like us, our leaders will make mistakes. They are going to say things or do things wrong sometimes. But it does not mean they are misguided or fallen—it simply means they are human. 
So when their names are presented this weekend, remember that each of these individuals walks through life just like the rest of us. As they strive to teach and lead us, we can extend them the same grace that Christ extends to us: that we know they are honestly trying their best and that we stand behind them, ready to love and support and help as needed. 
Sustaining God's Purpose & Will
Second, we also sustain the purpose of our leaders and in turn, Heavenly Father and Jesus Christ's purpose. In his talk Sustaining the Prophets, President Russel M. Nelson stated, "Our sustaining of prophets is a personal commitment that we will do our utmost to uphold their prophetic priorities." 
What are their "prophetic priorities?" They testify of Jesus Christ, teach his gospel, denounce sin, and do their best to guide God's children to their fullest potential. They strive to help bring to pass God's work and glory, which is the immortality and eternal life of man. President Nelson continued, "They are committed to see that the Lord's will truly will be done." When we sustain our leaders, we need to be ready to act, to spread the good news of the Gospel, to lift the heads that hang down, and be engaged in the work of souls.
Every day we have the opportunity to sustain our leaders. We can pray that they receive the help and guidance they need to lead the Church. We can study their words and do our best to implement them in our daily lives. We can find our own ways to spread the Gospel. And we can do our best to support our leaders in our words, trusting that they are doing the very best they can.
We Are Blessed When We Support Our Leaders
When we understand what it means to sustain our leaders, our lives will be blessed and we will be able to bless the lives of others. The Lord promised in Doctrine and Covenants 21:6 that "by doing these things the gates of hell shall not prevail against you; yea, and the Lord God will disperse the powers of darkness from before you, and cause the heavens to shake for your good, and his name's glory."
So when the vote is presented this weekend think about what it means to you. Are you ready to stand by our leaders and act with them? If you are, raise your hand, and watch as your leaders, you, and those around you are blessed.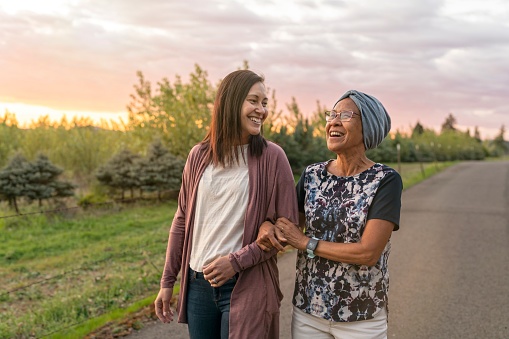 After serving a mission to Samara, Russia, Tyler graduated from Utah Valley University with a degree in Creative Writing. Tyler is the author of Away From The Sun, a short collection of his written works. He lives in Provo with his drop-dead gorgeous wife, enjoys playing basketball, playing the banjo, studying history, and collecting Pokemon cards. Follow Tyler on Instagram @therealtylerbnelson
Leave a Comment