In a rare public statement, The Church of Jesus Christ of Latter-day Saints has denounced certain claims made by Tim Ballard, a member of the faith and recently controversial media figure.
The statement comes alongside an investigation by VICE News, which explored a potential link between Ballard and President M. Russell Ballard, the Acting President of the Quorum of the Twelve Apostles.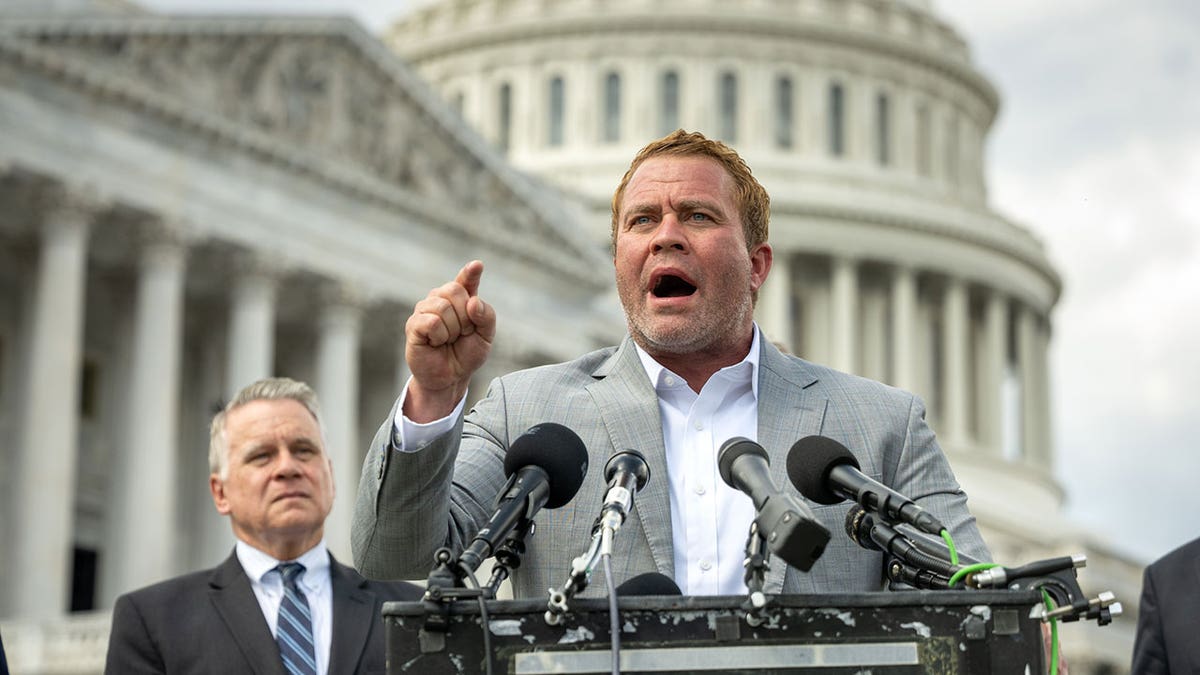 The statement given to VICE News from the Church and shared by news outlets reads:
President Ballard and Tim Ballard (no relation) established a friendship a number of years ago. That friendship was built on a shared interest in looking after God's children wherever they are and without regard to their circumstance. However, that relationship is in the past.
For many months, President Ballard has had no contact with the founder of Operation Underground Railroad (OUR). The nature of that relationship was always in support of vulnerable children being abused, trafficked, and otherwise neglected. Once it became clear Tim Ballard had betrayed their friendship, through the unauthorized use of President Ballard's name for Tim Ballard's personal advantage and activity regarded as morally unacceptable, President Ballard withdrew his association. President Ballard never authorized his name, or the name of the Church, to be used for Tim's personal or financial interests.
In addition, The Church of Jesus Christ of Latter-day Saints never endorsed, supported, or represented OUR, Tim Ballard, or any projects associated with them.
President Ballard loves children, all over the world. It has been his mission and life's work to look after them, care for them, and point them to their Savior.
According to documents obtained by VICE News, Ballard claimed that President Ballard encouraged him to leave his job at the Federal Bureau of Investigation and found OUR. Ballard also supposedly told others President Ballard was a partner in a for-profit business known as Slave Stealers which was apparently designed to help Ballard monetize his popularity from his non-profit ventures.
Other claims are more bizarre—Ballard claims President Ballard received real-time information about the rescue of a child, which was based on information provided by a psychic. A psychic is mentioned in other documents as being able to communicate with the Book of Mormon prophet Nephi.
One prosecutor named Troy Rawlings said he had "somewhere around 10,000 pages" of psychic readings to Tim Ballard from a woman named Janet Russon who "talks to dead Mormon leaders, particularly a Mormon Prophet from 600BC named Nephi, to get intel." Russon has been listed as the Executive Director of Children Need Families at OUR.
The documents come from a closed criminal investigation conducted by the FBI and a local Utah county attorney into OUR. Ultimately, no charges were brought against Ballard or the organization.
Ballard offered an impromptu response to the combination while on a tour in Boston. He encouraged the crowd of supporters to film and send the videos to the media. In the video, Ballard claims the Church would never release such a statement. It has been confirmed that Doug Anderson, the Director of Media Relations for the Church, sent the statement from his official ChurchofJesusChrist.org email account.
Though uncommon, the Church will issue specific statements to specific news organizations when requested, especially when its highest leaders are involved.
Ballard followed up the video with a formal response on his website. He wrote, "I am a faithful Member in good standing in the Church of Jesus Christ of Latter-Day Saints. I believe in Jesus Christ, the Holy Scriptures, and I believe in our faith with my whole heart. That will never change."
"It has been alleged that an unnamed LDS church spokesperson issued a statement about me through a tabloid that is often hostile to people of faith. Further, my church has not publicly verified its authenticity.
"We are also highly suspicious about the timing of such a statement given its close proximity to Mitt Romney's announcement that he is retiring, and my own public comments that I am prayerfully considering running for public office. The LDS church does not engage in political activity."
"In any event, nothing will change my core beliefs. If someone within the church did release this statement, I am absolutely confident that the right people will step in and ensure that proper due process is followed as the rules of our church dictate."
OUR is a non-profit organization that aims to shine a light on child sex trafficking and conducts missions in multiple countries worldwide to rescue children and assist law enforcement in bringing traffickers to justice. Ballard founded the organization and acted as its CEO until this year when he quietly stepped away from OUR.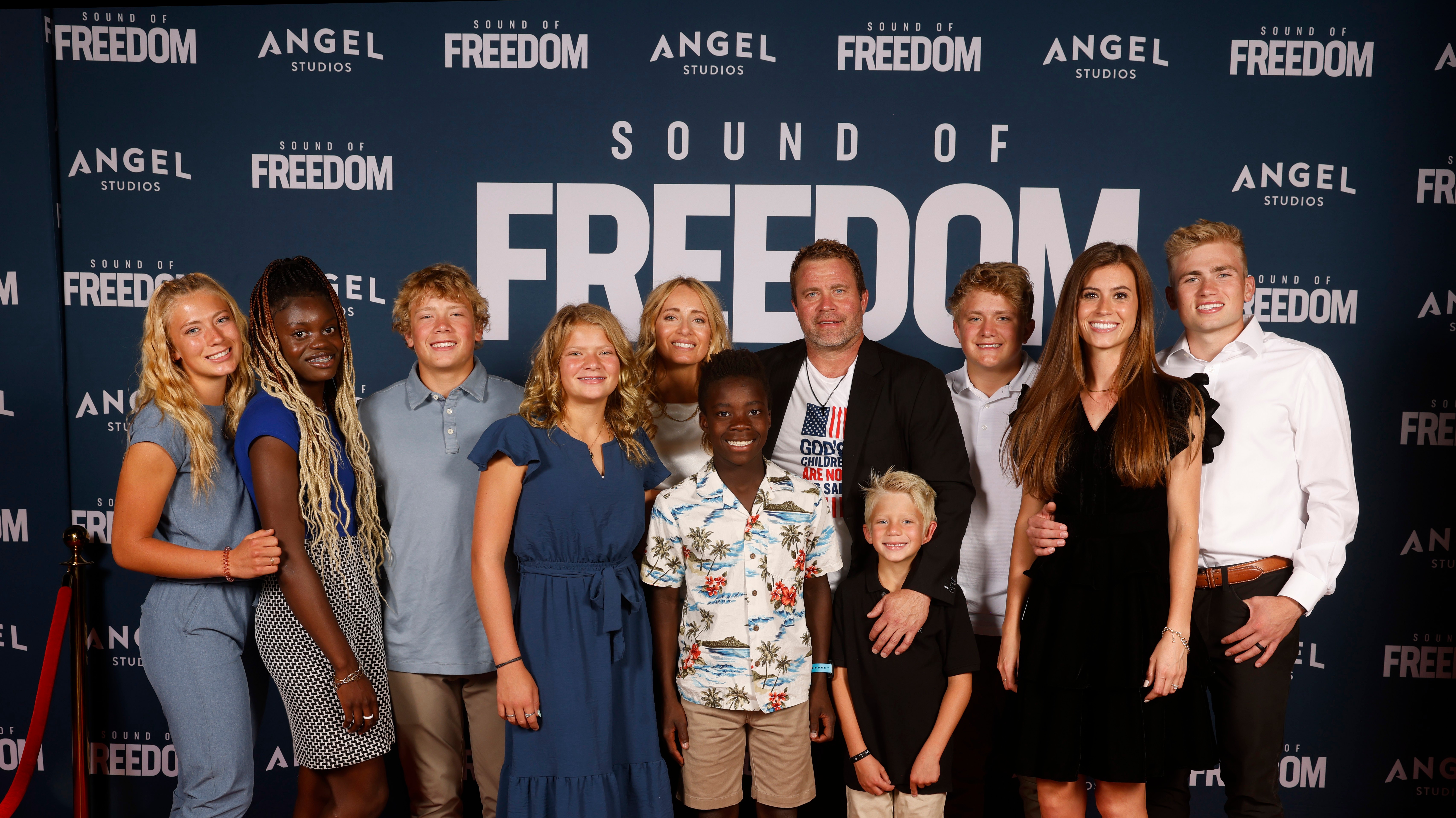 An OUR spokesperson released a statement that read, "Founder, Tim Ballard has recently stepped away from Operation Underground Railroad prior to launch of the film, 'Sound of Freedom.'"
The film, based on Ballard's real-life experiences, was a surprise success at the box office, grossing over $200 million.
Tim Ballard is contemplating running for public office and is also facing sexual misconduct allegations. Ballard vehemently denies the accusations against him.
Latter-day Saint media personality Connor Boyack dove deep into the situation in a recent episode of his "Sunday Musings" podcast.