Thanks to members of the church worldwide and ChurchofJesusChristTemples.org for providing these updates. Please Note: It is possible that progress has been made on temples not included in this article that we have not been made aware of.  If you have updates (including pictures or video) about a temple near you, feel free to send it to calledtoshare (at) ldsdaily.com.
Abatement Activity at Taylorsville Meetinghouse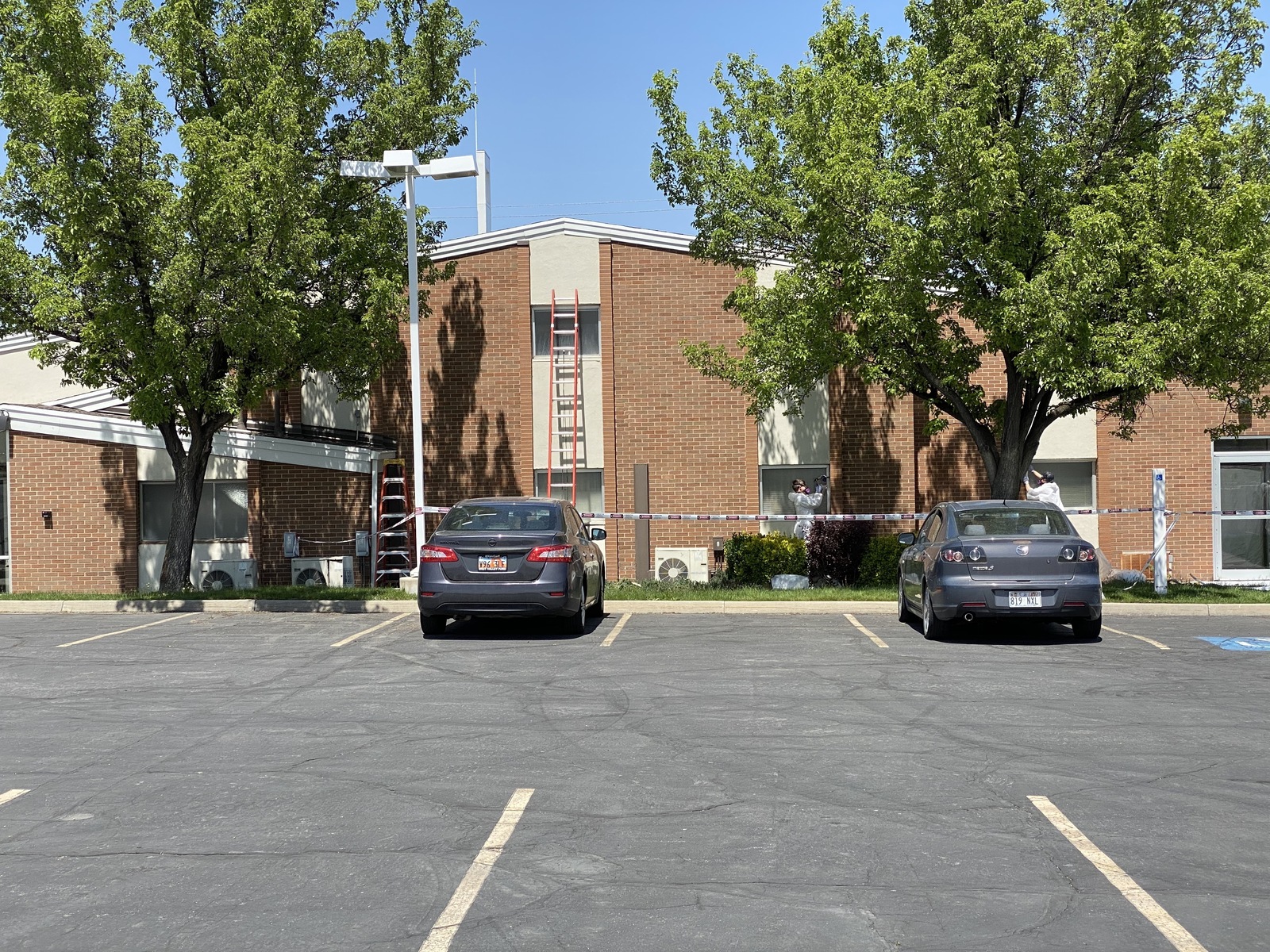 Abatement workers dressed in hooded coveralls and half-face respirator masks have arrived at the Taylorsville meetinghouse where the Taylorsville Utah Temple will be constructed. Eagle Environmental has been contracted to carry out the removal of hazardous materials from the decades-old building so that harmful particles are not discharged into the air when the building is demolished and removed.
Phased Reopening of Temples Announced
In a letter written to Church members, the First Presidency has announced: "With profound gratitude to our Heavenly Father that He has heard our prayers, we rejoice in announcing a carefully coordinated, cautious, and phased reopening of temples. With this letter, we are authorizing the reopening of 17 temples." Those temples—located in Utah, Idaho, Germany, and Sweden—will reopen on May 11, 2020 under phase 1, which allows living sealings only under strict guidelines and safety precautions.
Finials Removed from Salt Lake Temple Spires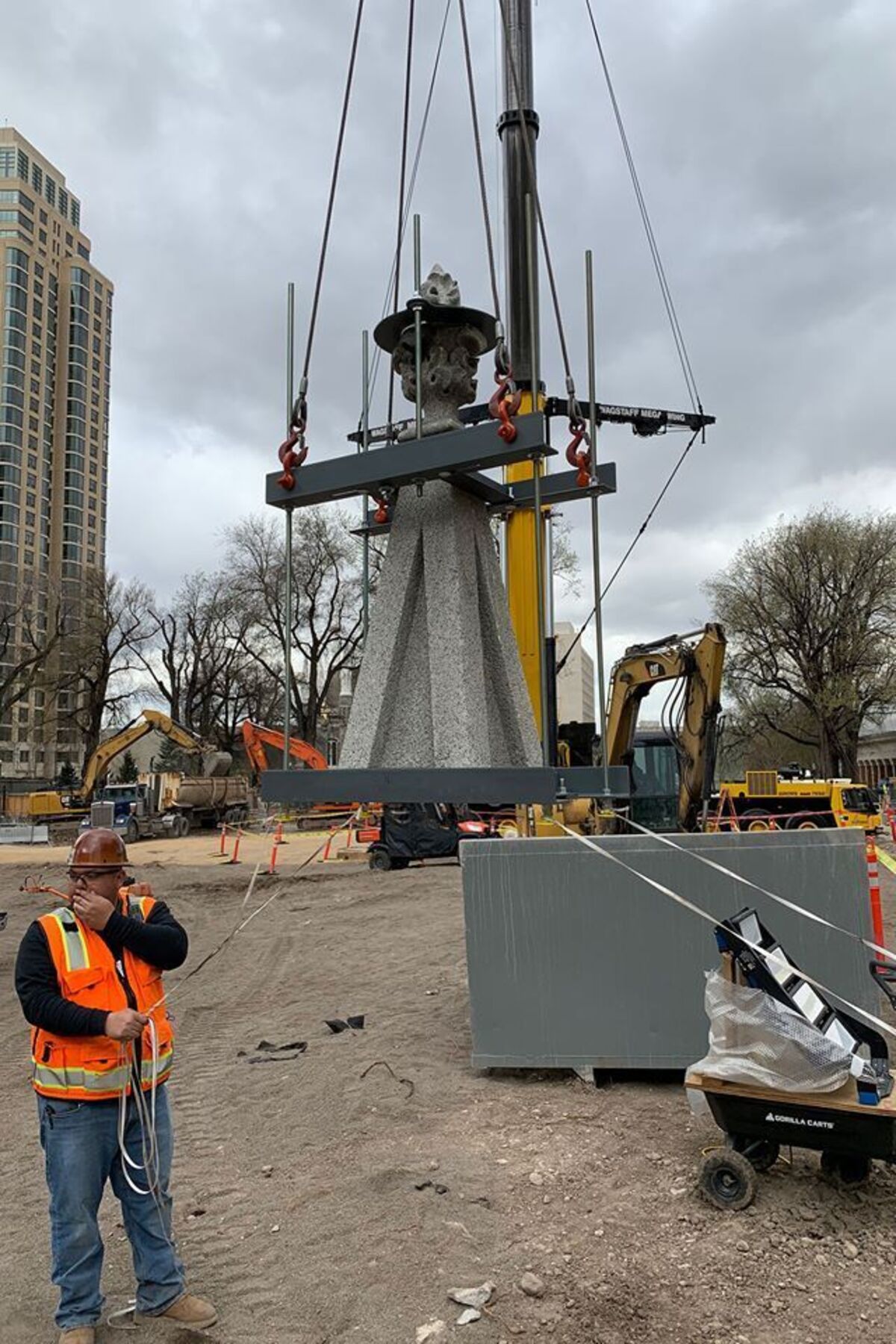 The careful work of removing the granite finials from the spires of the Salt Lake Temple has made excellent progress. Refurbishment of the stones was anticipated to occur later in the renovation, but following seismic activity in the Salt Lake Valley that started in March, the spires were addressed immediately. Scaffolding has been installed around the base of the tower that supports the angel Moroni. Demolition of the annex roof, bridal party exit, and additional portions of the Temple Square wall has also begun.
Renderings Released for Planned Residential Community in Tooele Valley
Renderings have been released ahead of a public hearing by the Tooele County Planning Commission where an application to rezone the 167 acres surrounding the Tooele Valley Utah Temple will be considered. Residential development is proposed for the area including single-family homes, 55+ active adult communities, and large open spaces. "We are committed to developing a vibrant neighborhood where people of different ages and income levels will enjoy living within walking distance of the temple. The temple's timeless architecture and manicured grounds will be a beautiful, enduring central feature of the community for all who will live there, regardless of religious affiliation," said Ashley Powell, managing director of Investment Properties.
Alabang Philippines Temple Groundbreaking Postponed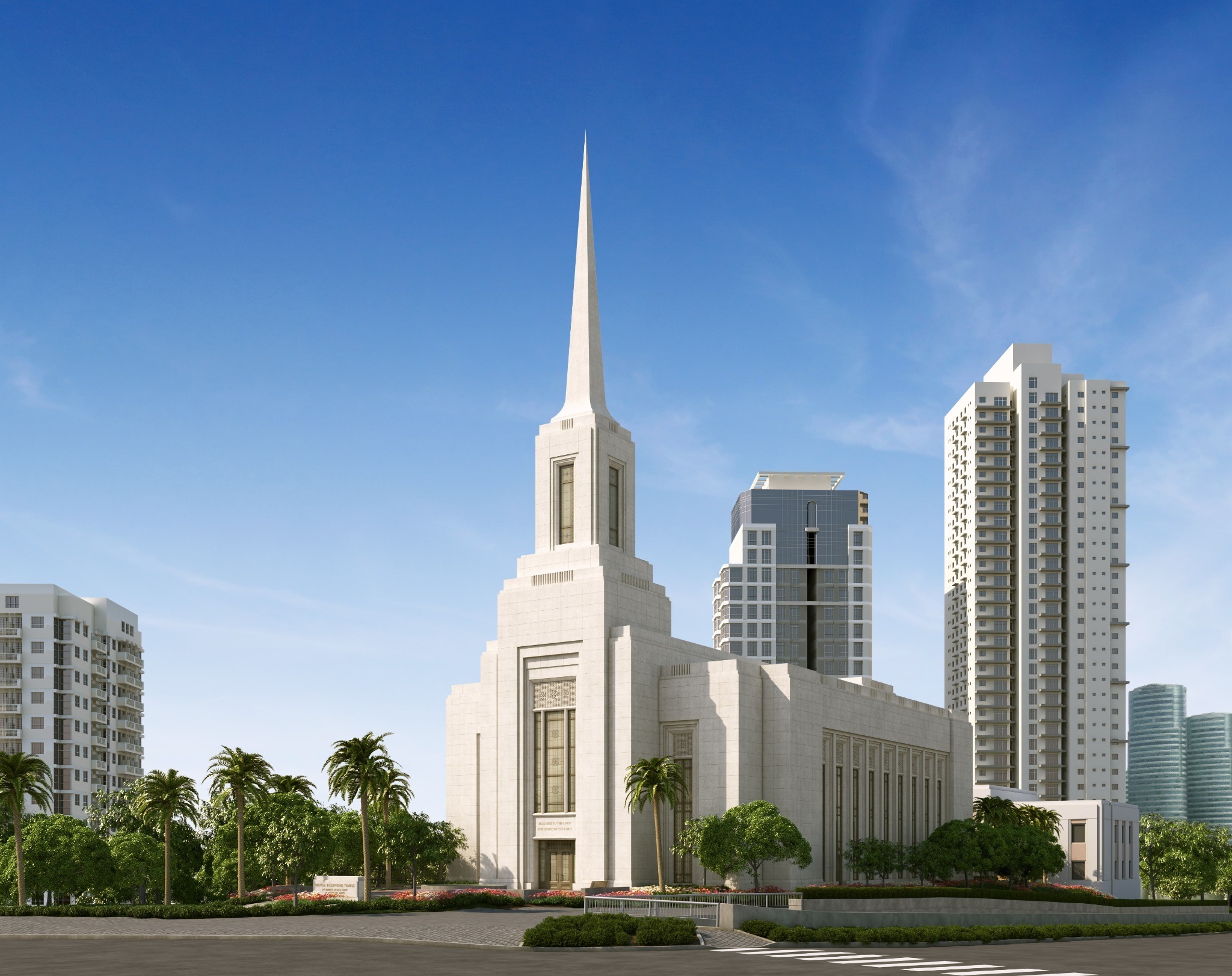 The groundbreaking ceremony for the Alabang Philippines Temple has been postponed due to restrictions imposed by the COVID-19 pandemic. It was originally scheduled for Saturday, May 2, with Elder D. Todd Christofferson presiding. The groundbreaking is now anticipated to occur the first week of June. The site was cleared late last year in preparation for construction.