Thanks to members of the church worldwide and ChurchofJesusChristTemples.org for providing these updates. Please Note: It is possible that progress has been made on temples not included in this article that we have not been made aware of.  If you have updates (including pictures or video) about a temple near you, feel free to send it to calledtoshare (at) ldsdaily.com.
Exterior Rendering Released for the Layton Utah Temple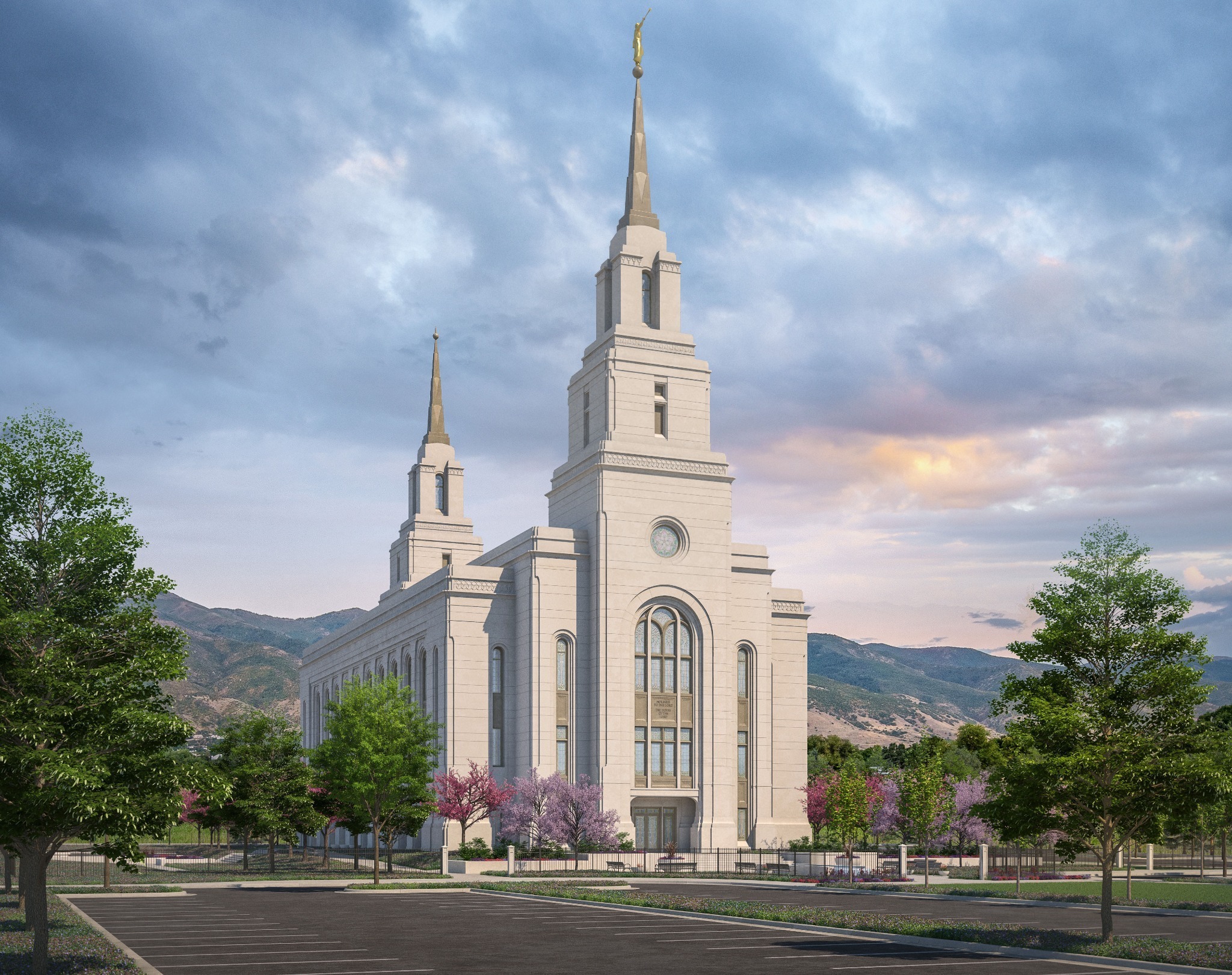 This past Tuesday, artistic renderings were released for the recently announced Layton Utah Temple. The official rendering shows the three-story, 87,000-square-foot temple within the heart of Davis County Utah. Click here to see our full article on the release of these artistic renderings.
Durban South Africa Temple Enters Final Months of Construction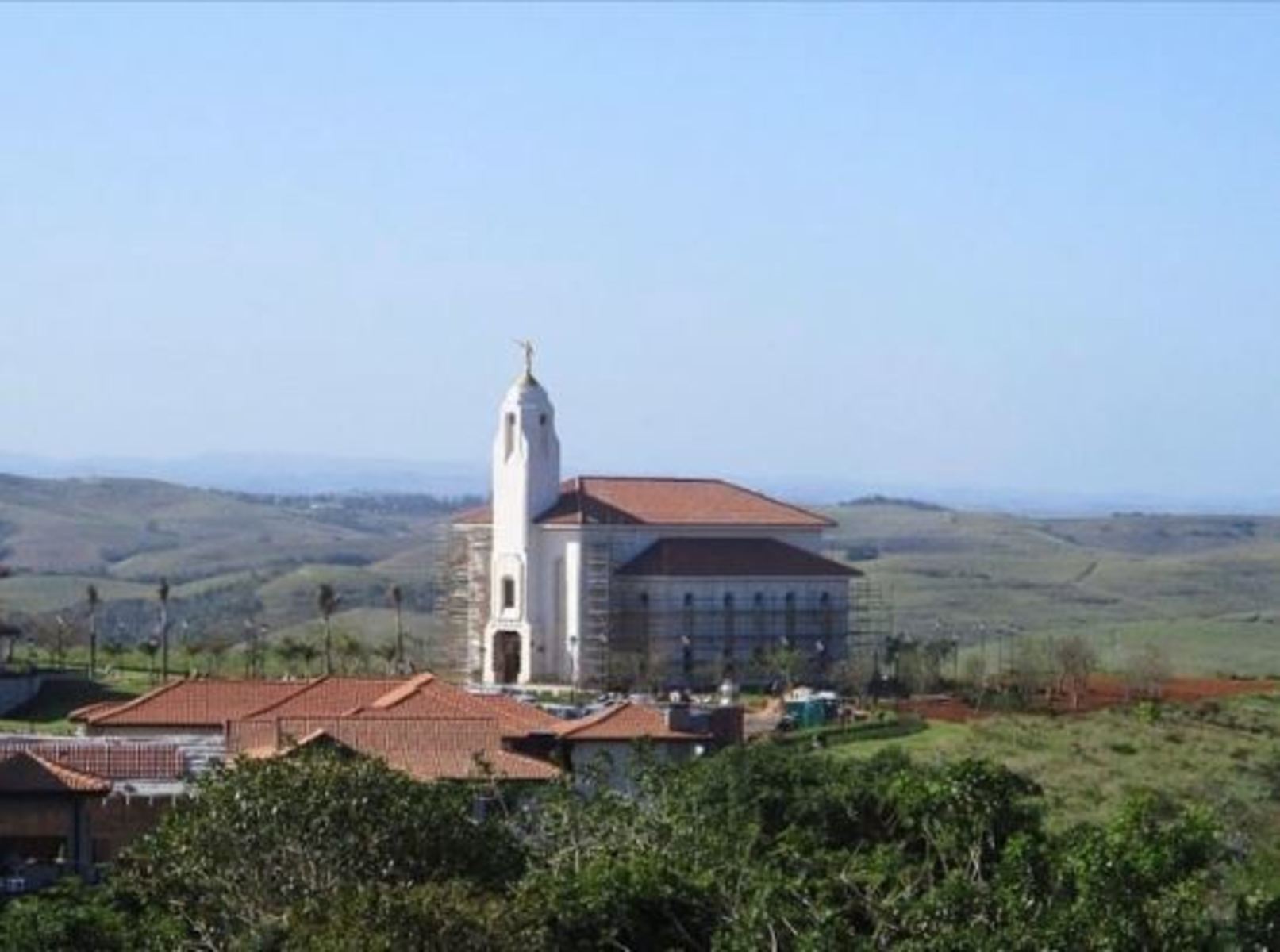 The interior of the Durban South Africa Temple is nearing completion as this beautiful temple enters its final months of construction. Mirrors and artwork have been mounted, light fixtures are continuing to be hung, and floral arrangements are being placed throughout the temple. Members of the Church and community members eagerly anticipate the completion of this beautiful temple within South Africa.
Parking Lot to be Expanded at Cedar City Utah Temple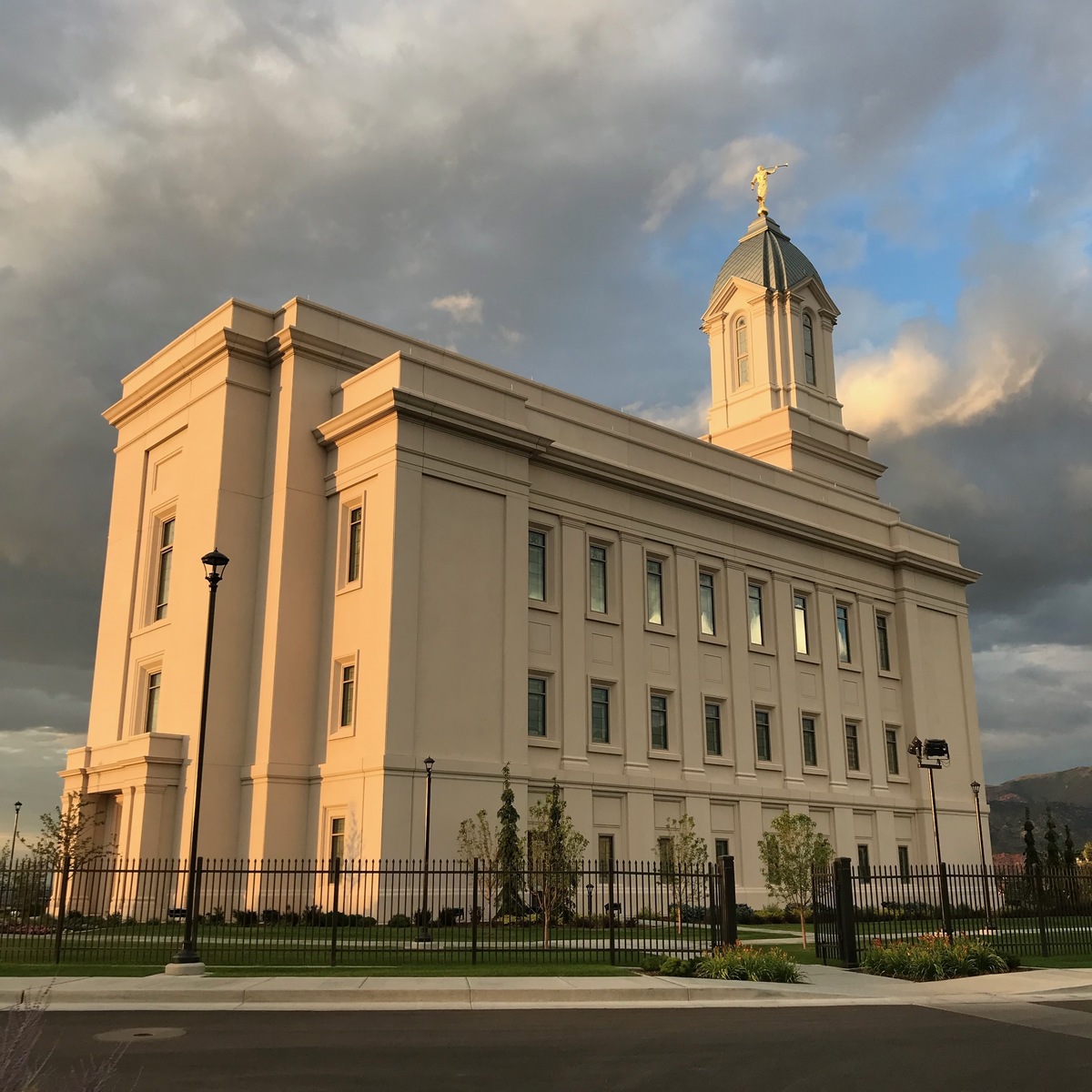 Ordinance work at the Cedar City Utah Temple has continually been very high since the temple was dedicated almost two years ago. With the high rate of work, work has been initiated to accommodate the number of individuals attending the temple by expanding the parking lot on temple grounds. With the closure of the St. George Utah Temple next month, additional endowment sessions will be offered so that members from all over can attend and receive the blessings of the temple.
President Nelson Announces Eight New Temples
During this past week's General Conference of the Church, President Nelson announced eight new temples during his closing remarks at the General Women's Session. The temples announced: Taylorsville Utah Temple, Cobán Guatemala Temple, McAllen Texas Temple, Bacolod Philippines Temple, Bentonville Arkansas Temple, Port Moresby Papua New Guinea Temple, Orem Utah Temple, and the Freetown Sierra Leone Temple. Click here to read our full article on President Nelson's announcement of these exciting new temples.