Thanks to members of the church worldwide and ChurchofJesusChristTemples.org for providing these updates. Please Note: It is possible that progress has been made on temples not included in this article that we have not been made aware of.  If you have updates (including pictures or video) about a temple near you, feel free to send it to calledtoshare (at) ldsdaily.com.
Activity at the Layton Utah Temple Site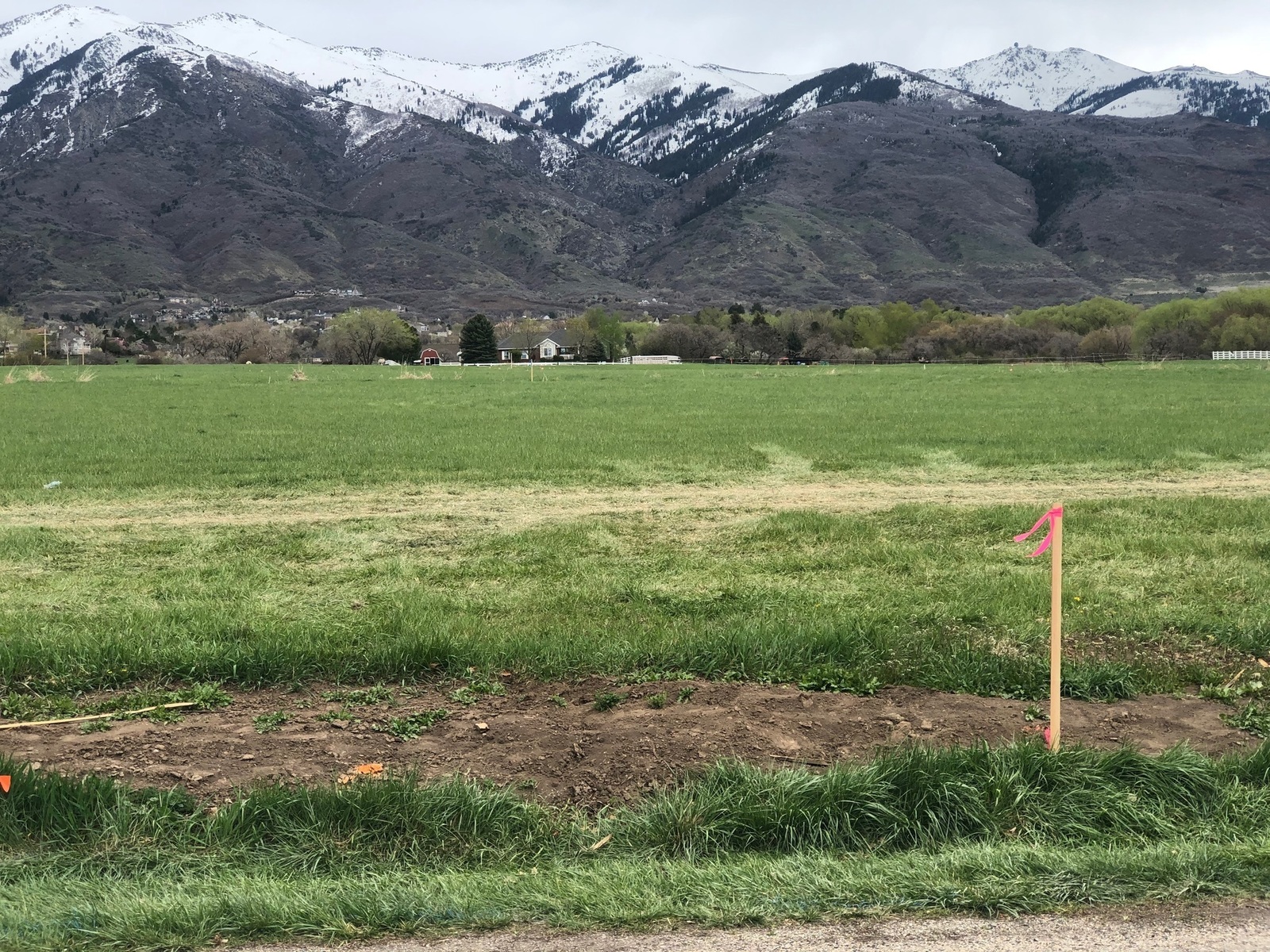 With six weeks remaining before the groundbreaking of the Layton Utah Temple, activity is increasing at the temple site. The fence around the property has been removed, and heavy equipment is arriving including an excavator and a loader. Plenty of pipe has been delivered that will carry utilities to the temple. The groundbreaking ceremony is scheduled to take place on May 30, 2020.
Washington D.C. Temple Grounds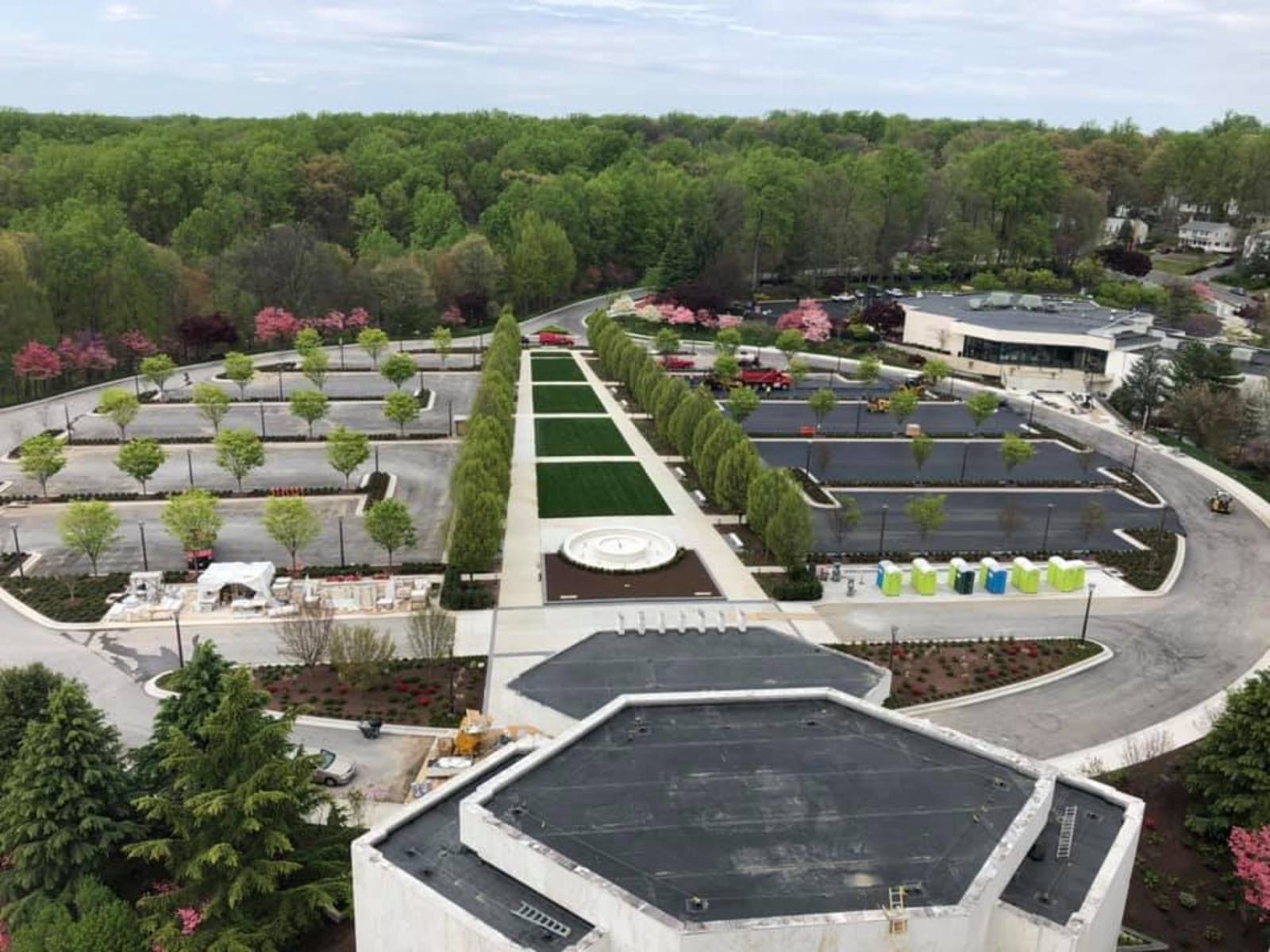 Spring weather at the Washington D.C. Temple is producing a beautiful collage of colors across the parking lot and into the wooded grounds. Crews are currently resurfacing the parking, making one half light and the other dark. The recently laid sod between the two lots is now a healthy dark green. Construction continues on schedule for an open house in the fall.
Time-Lapse Video of the Quito Ecuador Temple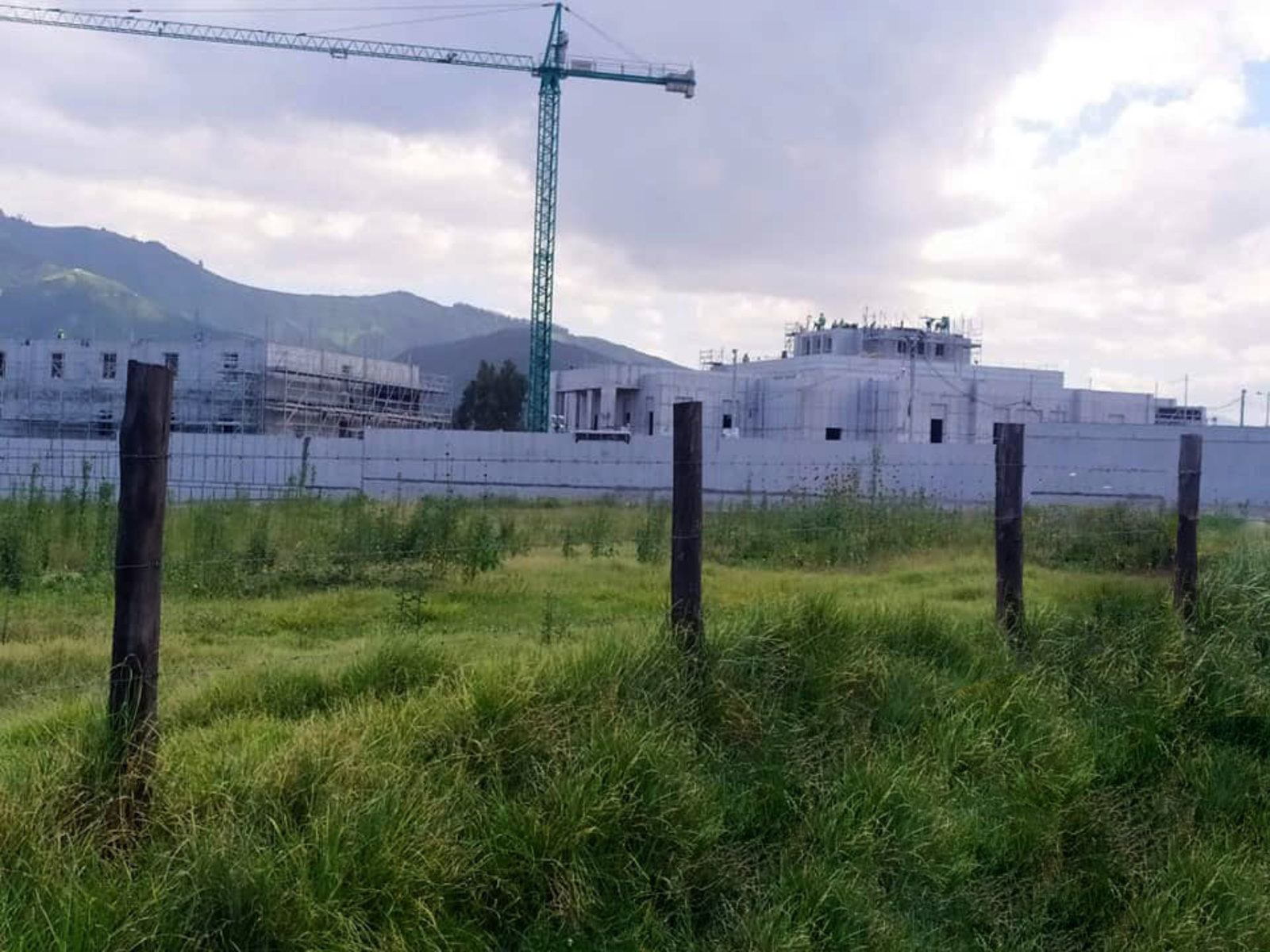 Watch an aerial time-lapse video of the construction of the Quito Ecuador Temple and accommodation center, which has been underway for just 11 months. The superstructures of these facilities are in place, and scaffolding surrounds the temple's tower walls. Ecuador's second temple is rising at a major intersection in the Tumbaco Valley where thousands of motorists will gaze on this House of the Lord daily.
Private Groundbreaking Held for the Richmond Virginia Temple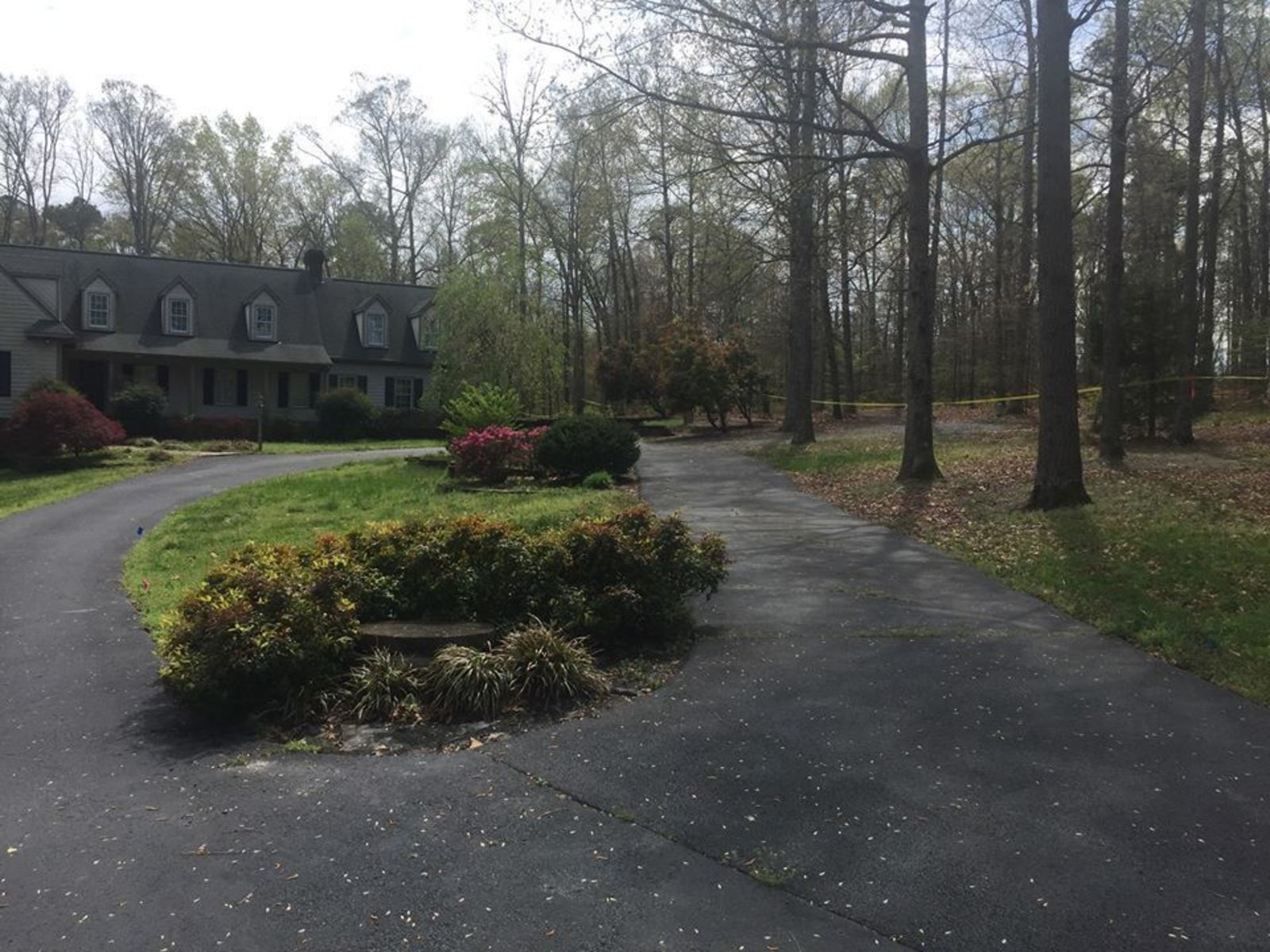 A very small but sacred service was held yesterday morning to dedicate the Richmond Virginia Temple site and to formally break ground on the project. Elder Randall K. Bennett, president of the North America Northeast Area, offered the site dedicatory prayer. He was accompanied by his wife, Shelley; newly called Area Seventy, Elder J. Matthew Scott; and Elder Scott's wife, Allyson. To comply with guidelines issued in response to COVID-19, the service was scaled down to a handful of leaders and was not broadcast to stake centers in the temple district as originally intended.