Thanks to members of the church worldwide and ChurchofJesusChristTemples.org for providing these updates. Please Note: It is possible that progress has been made on temples not included in this article that we have not been made aware of.  If you have updates (including pictures or video) about a temple near you, feel free to send it to calledtoshare (at) ldsdaily.com.
Reflection Pool Filled at the Mesa Arizona Temple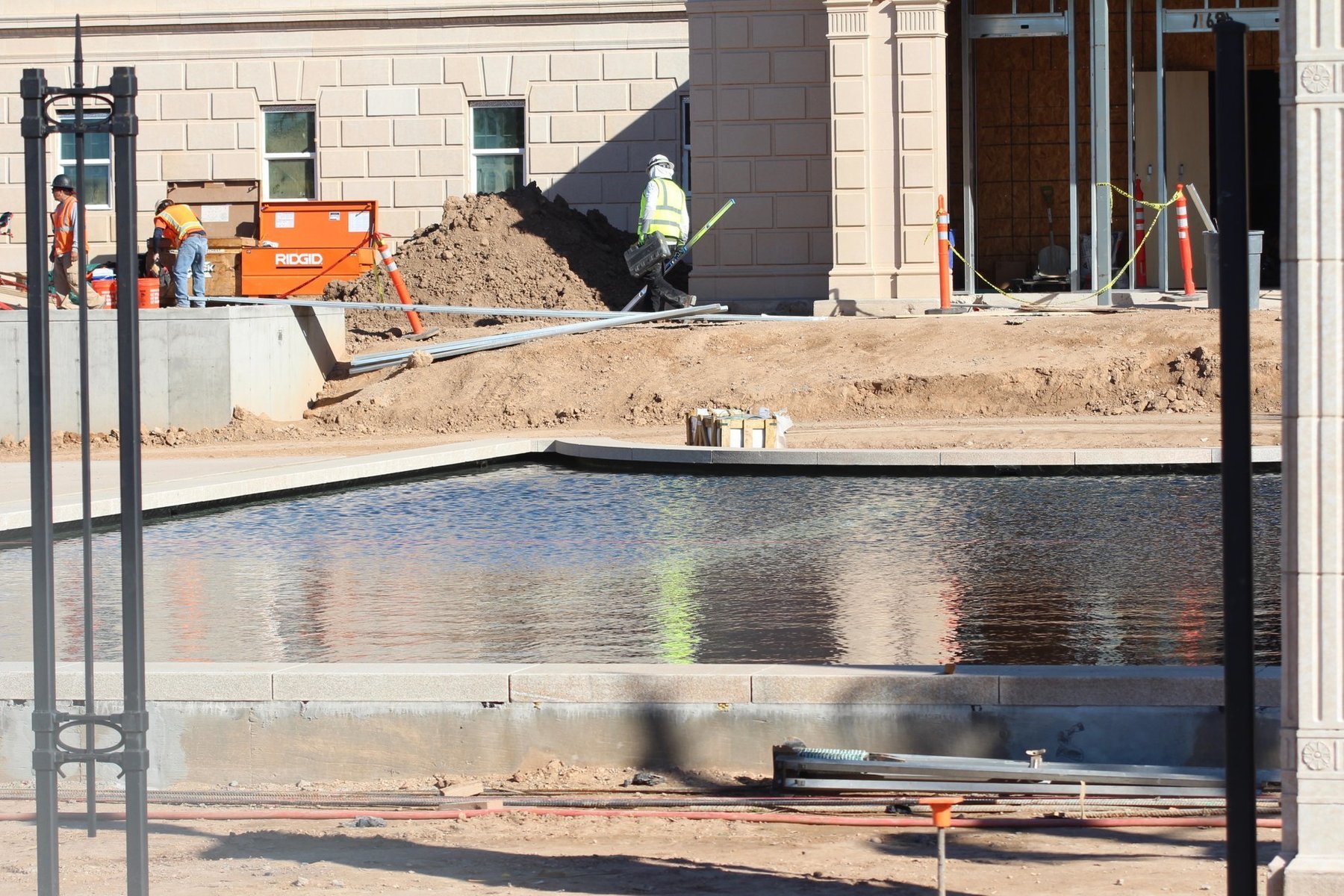 Water is rippling across the recently filled reflection pool on the west side of the Mesa Arizona Temple where the main entrance is located. Progress has also been made on installing black ornamental fencing along the west side and bollards around the northwest corner. A new driveway entrance has been paved for the west side of the parking lot. Previously, there were only entrances on the south side. Green patches of sod are just beginning to appear on the grounds.
Washington D.C. Temple Nears Completion of Renovation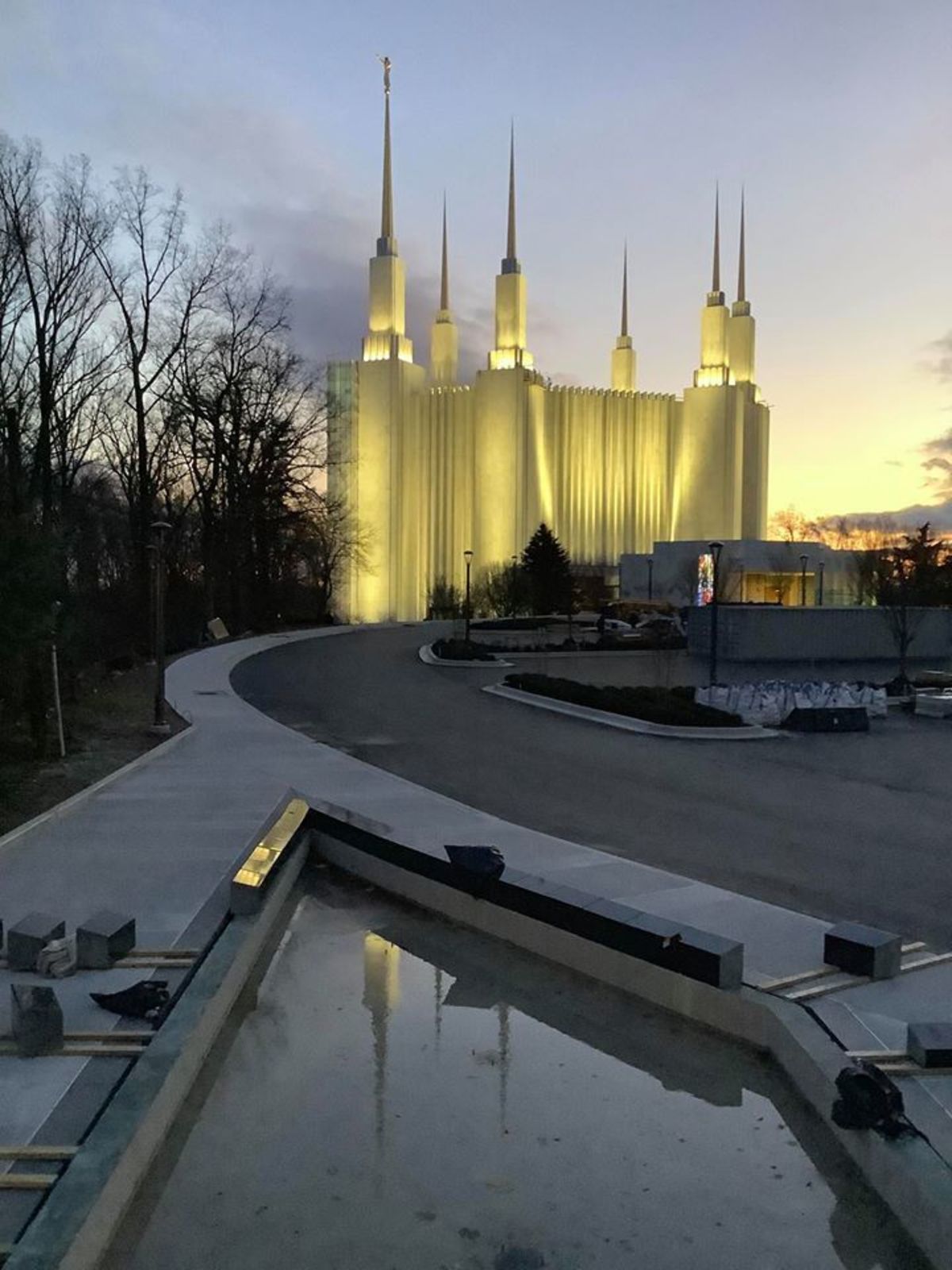 The Washington D.C. Temple is looking more beautiful than ever with scaffolding removed and the full exterior lighting system running each night. The temple has been closed for almost two years and is expected to be completed before the end of this year. Modifications are underway on the reflection pool near the visitors' center.
South Visitors' Center Brought Down at Temple Square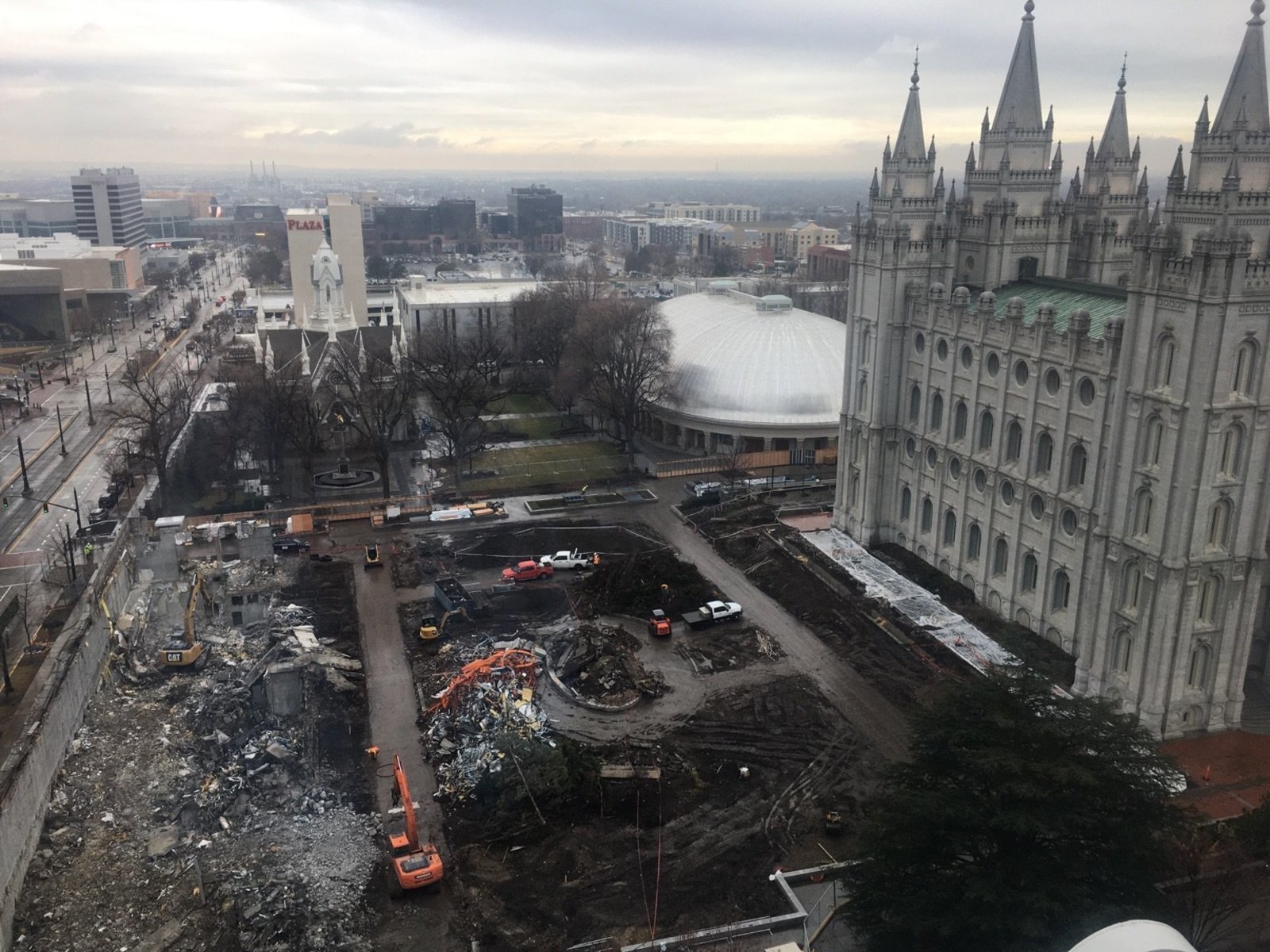 By the end of this last week, little was left standing of the South Visitors' Center on Temple Square. Much of the rubble was moved into the basement, and just a few pieces of wall remained. The chain-link barrier that sectioned off the construction area is being replaced with a wooden barrier. All of the landscaping on the south side of the temple is being cleared, and preparations have begun for excavating along with the deep foundation stones of the Salt Lake Temple.
Yigo Guam Temple Exterior Walls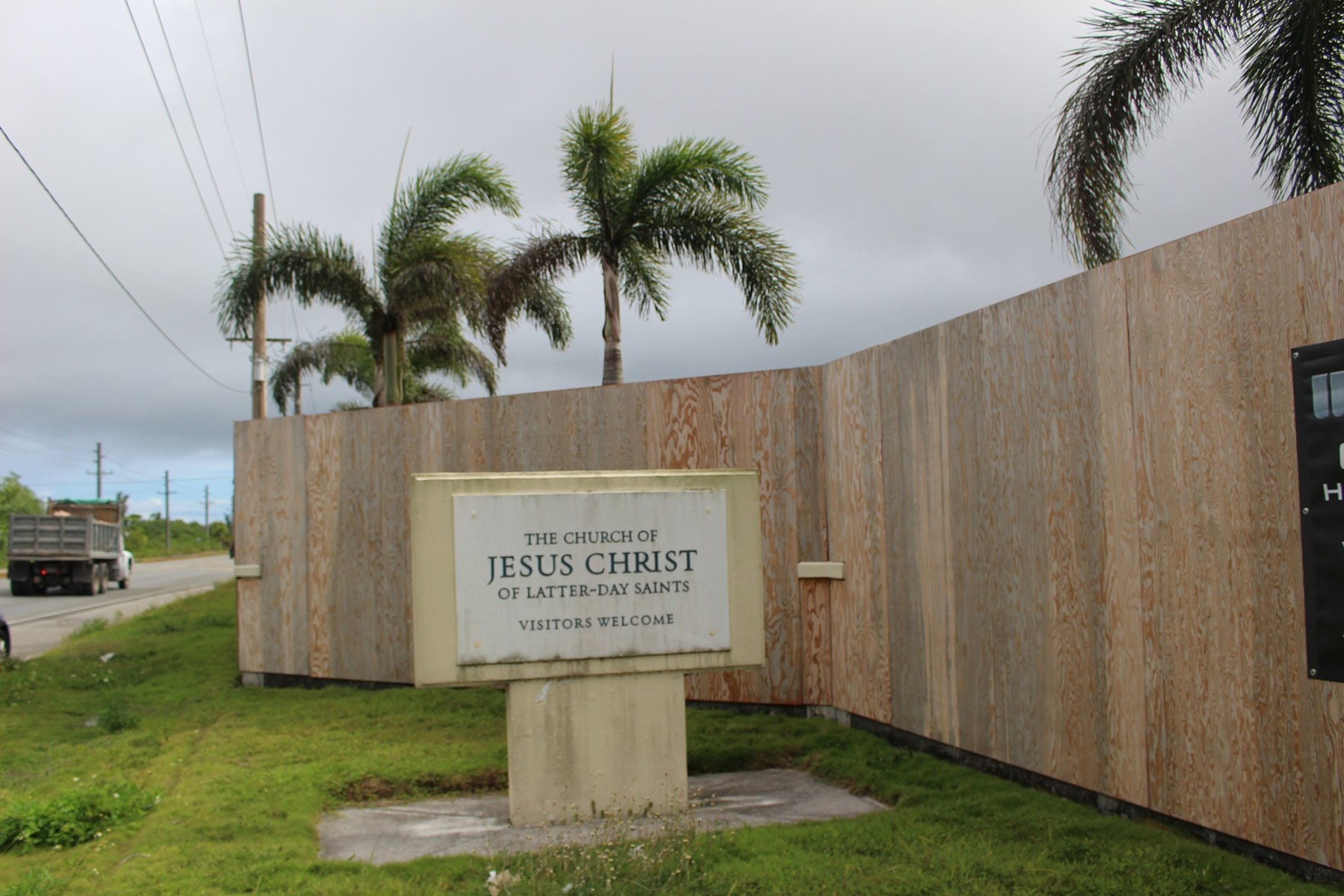 The exterior walls have been poured for the Yigo Guam Temple, which is visible above the solid construction barrier that surrounds the site. Rebar and concrete forms had been set in place by early November last year when the construction project made the news, due to the death of a construction worker on-site from an apparent heart attack. It was estimated that construction would continue for another year.