Thanks to members of the church worldwide and ChurchofJesusChristTemples.org for providing these updates. Please Note: It is possible that progress has been made on temples not included in this article that we have not been made aware of.  If you have updates (including pictures or video) about a temple near you, feel free to send it to calledtoshare (at) ldsdaily.com.
Construction Milestone Reached at the Pocatello Idaho Temple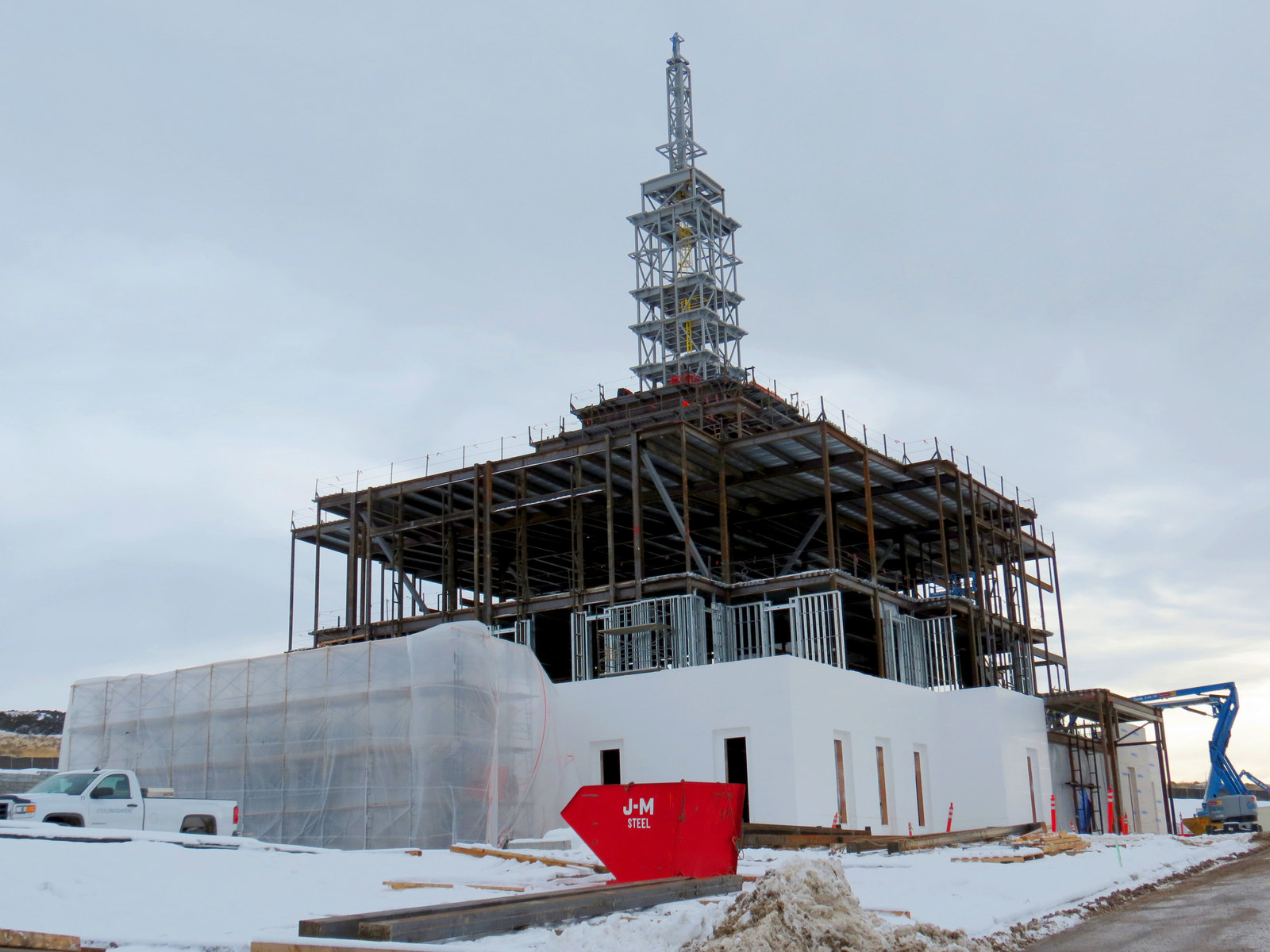 This past Wednesday, the final section of the frame for the spire of the Pocatello Idaho Temple was set in place, bringing the beautiful structure to nearly 200 feet in height. In the next coming months, the spire will be covered in granite, as work of cladding progresses from the ground floor to the top of the tower. The final height of the building will be achieved when the steeple is crowned with a statue of the angel Moroni.
Quito Ecuador Temple Construction Advancing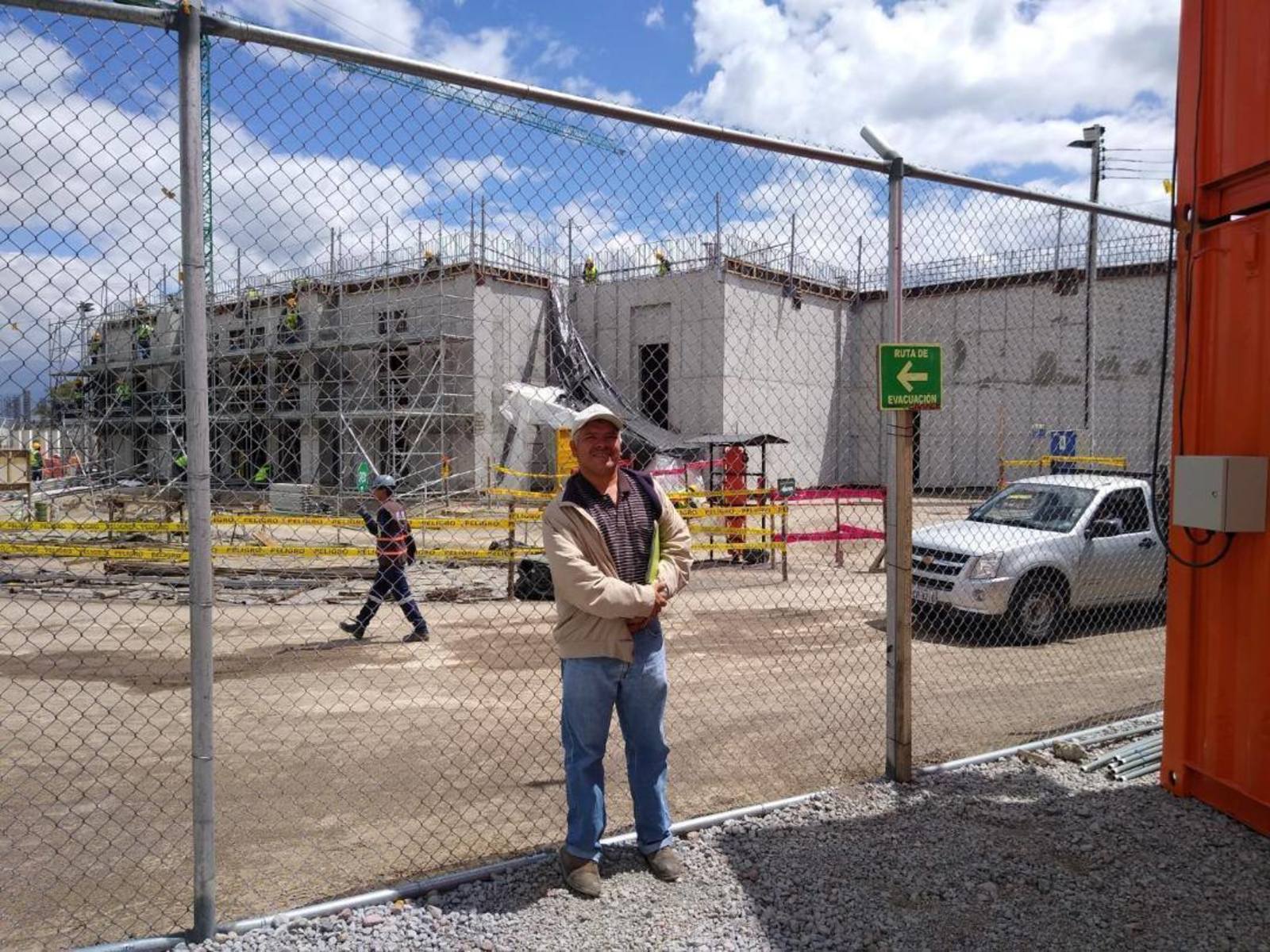 The main floor exterior walls are standing for the Quito Ecuador Temple with distinct openings for the windows and entrances. Steel bars line the edges of the building in preparation for pouring parapet walls. The temple is being constructed on a major interchange of the new Ruta Viva highway that connects the Tumbaco Valley with Quito.
Clearing the Auckland New Zealand Temple Site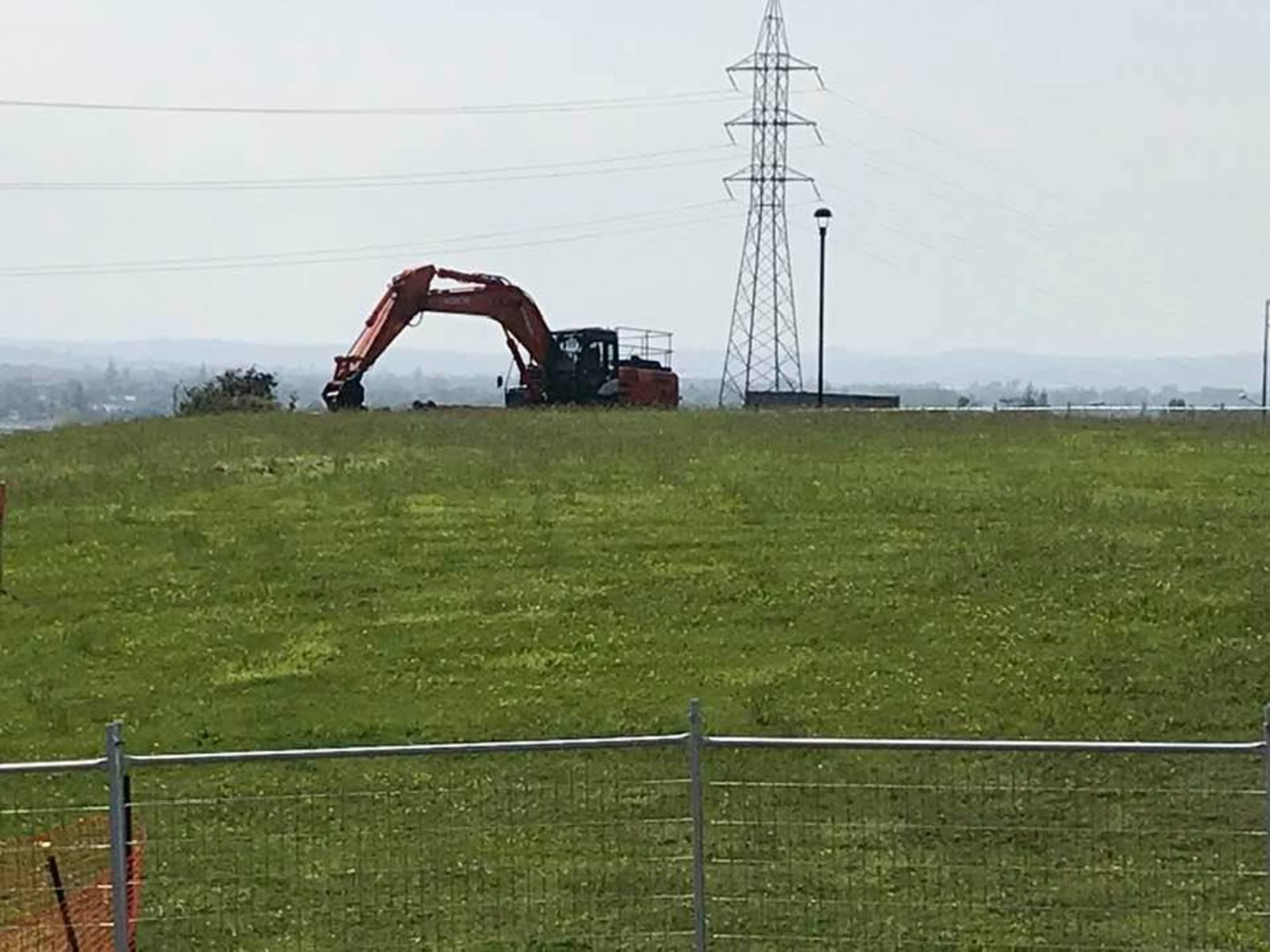 Construction crews and equipment began to arrive at the Auckland New Zealand Temple site last month. A construction barrier was erected, trailers were set up, and heavy equipment was parked on site. In December site clearing began, leaving the ground grassless in less than three weeks. Work is now set to begin on building a retaining wall and leveling the ground by removing several feet of soil. A formal groundbreaking ceremony will be held once site preparations are finished, allowing crews to take advantage of the summer weather for construction.
Arequipa Peru Temple Dedicated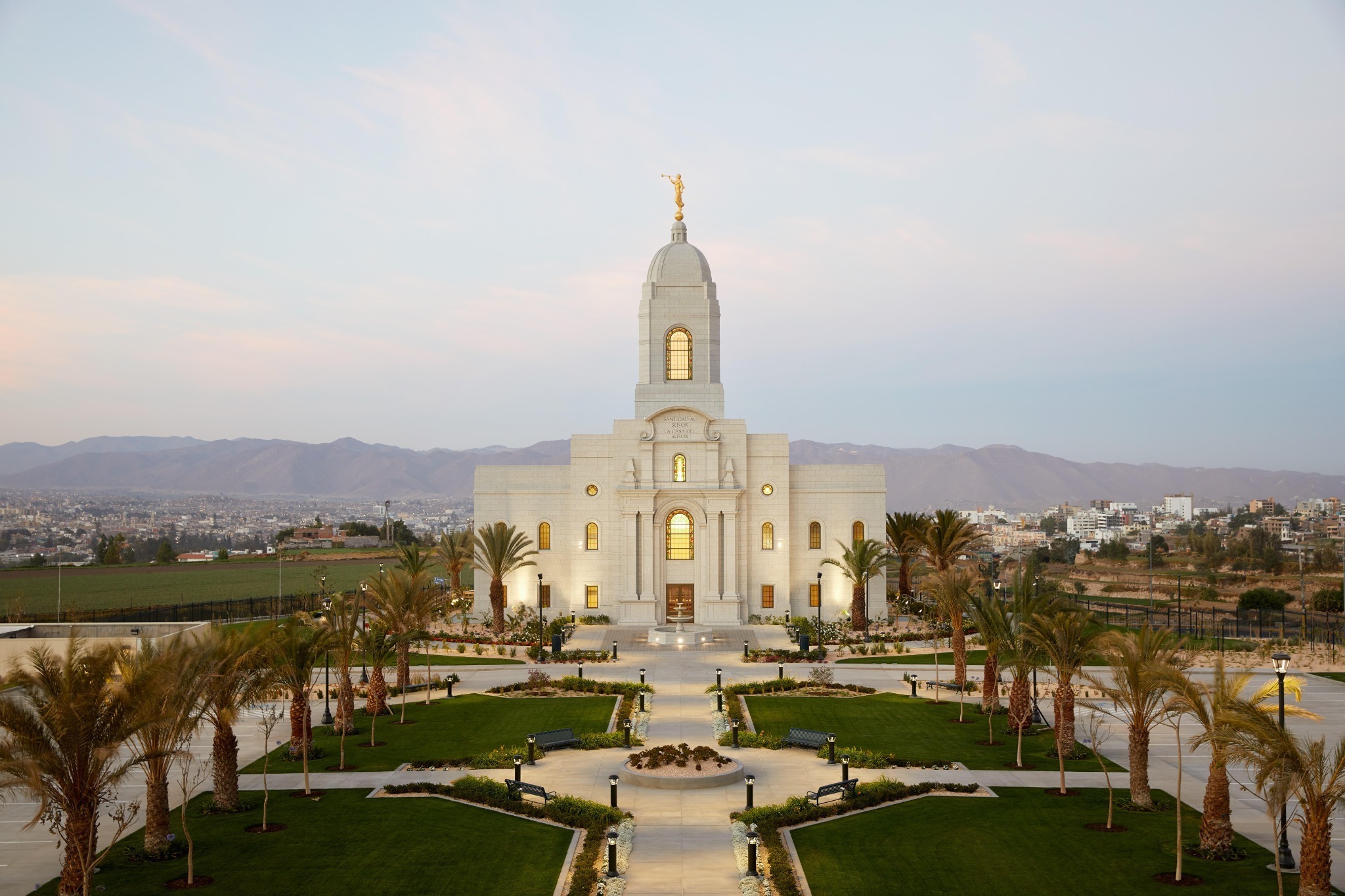 This past Sunday, Elder Ulisses Soares of the Quorum of the Twelve Apostles dedicated the Arequipa Peru Temple, making it the 167th temple in operation and the 3rd in Peru. At the cornerstone ceremony preceding the dedicatory sessions, Elder Soares said: "Today is a glorious day for all Arequipa and for this beautiful country. At this special moment, we must raise our thoughts to our Heavenly Father and his Son, Jesus Christ who is the true cornerstone of this work and of our lives, on which everything else rests."
Comments
comments