Thanks to members of the church worldwide and ChurchofJesusChristTemples.org for providing these updates. Please Note: It is possible that progress has been made on temples not included in this article that we have not been made aware of.  If you have updates (including pictures or video) about a temple near you, feel free to send it to calledtoshare (at) ldsdaily.com.
Laying Sod at the Washing D.C. Temple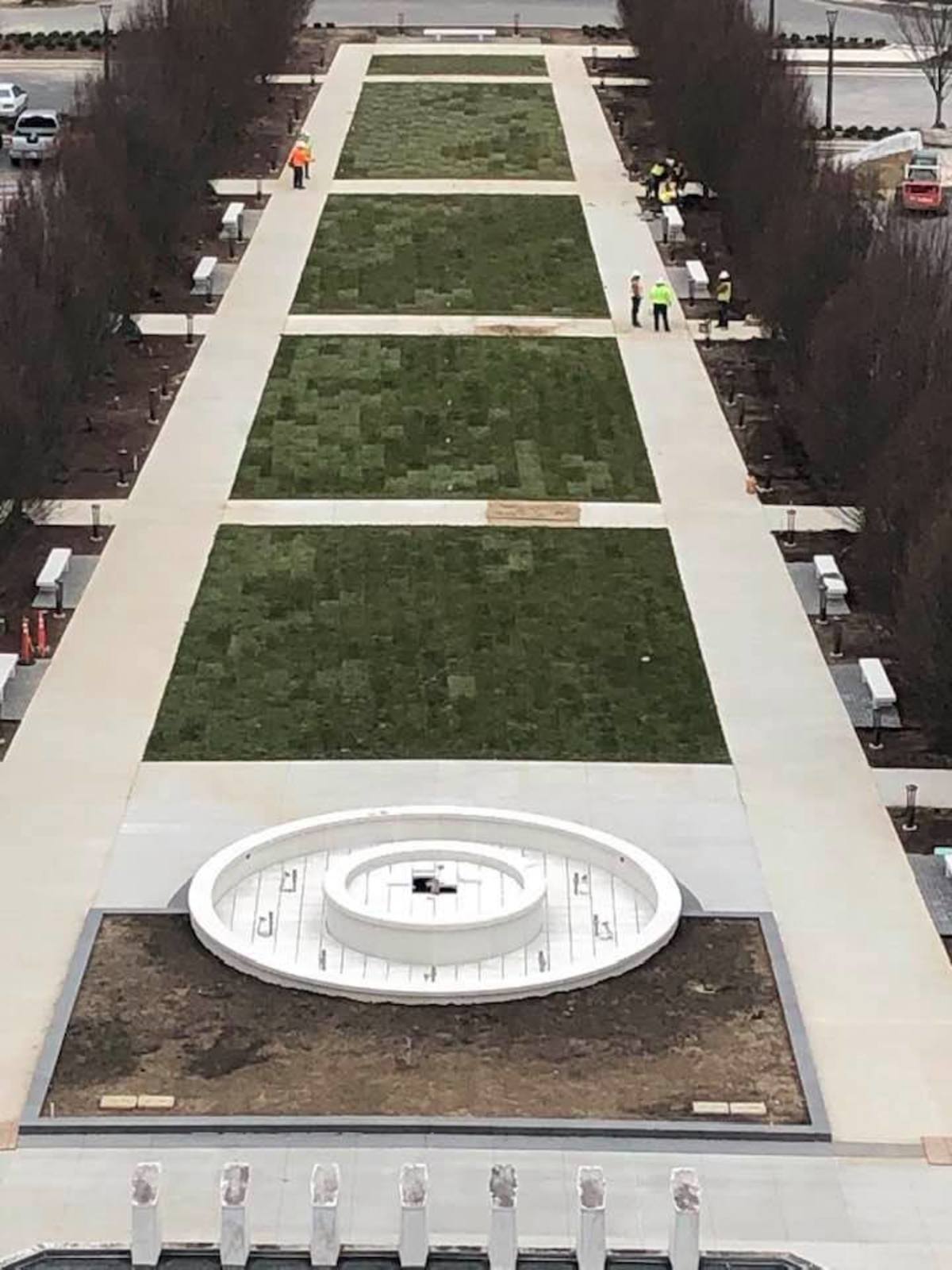 Strips of deep green grass are appearing on the Washington D.C. Temple grounds, directly in front of the main entrance and water feature. A new railing was recently installed around the rear side of the visitors' center, which has been temporarily closed. The temple is anticipated to open to the public for an open house period beginning in late September.
Opening of Rio de Janeiro Brazil Temple Postponed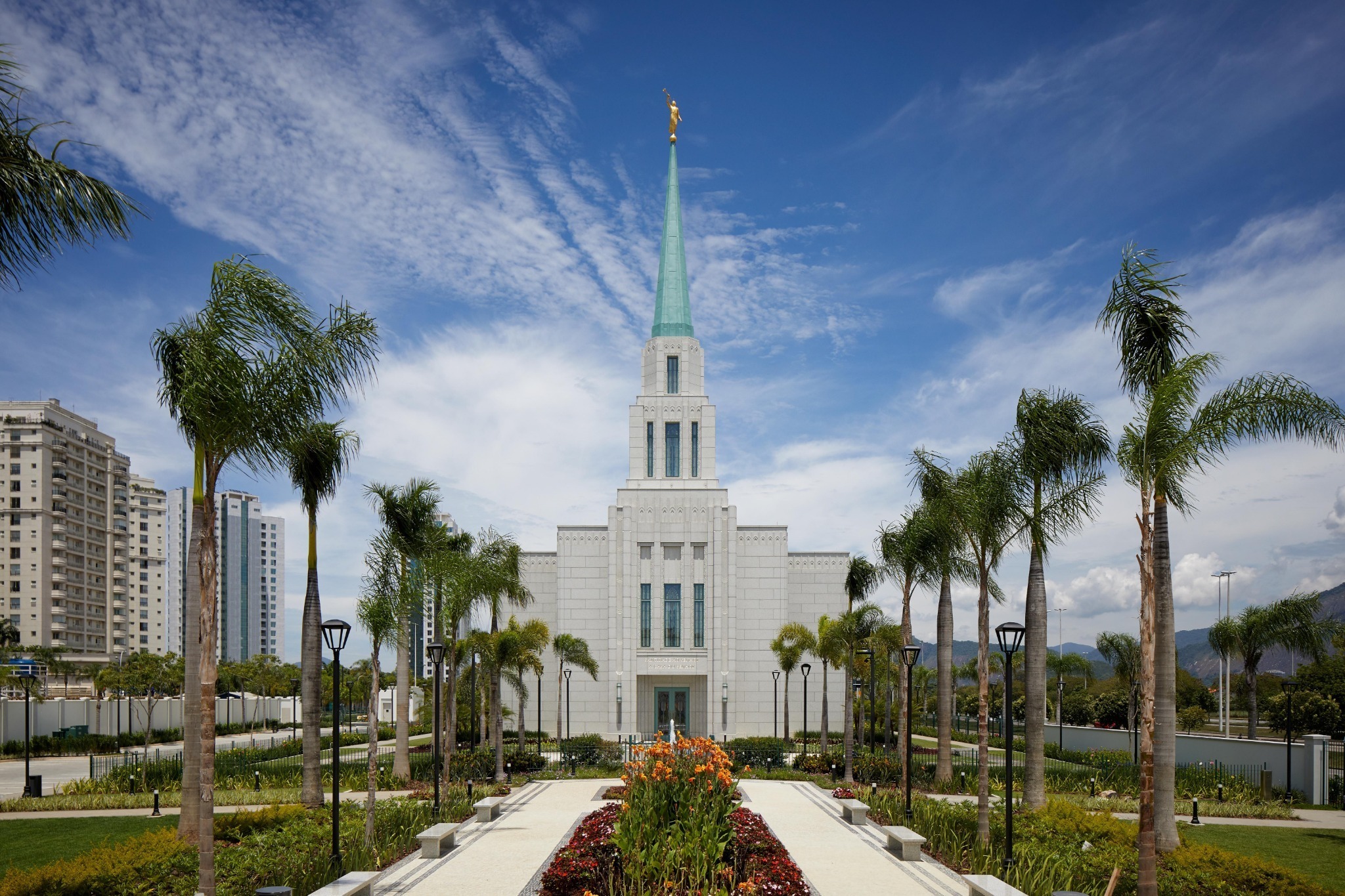 In response to government guidelines that seek to limit the spread of COVID-19, the public open house and dedication of the Rio de Janeiro Brazil Temple have been postponed until large public gatherings are deemed safe. Originally, the open house was to be held Friday, April 17th through Saturday, May 2nd, 2020. An announcement with the revised opening dates will be made later.
Site Plan Rendering For the Urdaneta Philippines Temple
A site plan rendering has been attached to the construction barrier surrounding the site of the Urdaneta Philippines Temple. The rendering shows the temple, accommodation center, and maintenance building from an aerial perspective. Work continues on pouring the exterior walls for the temple. It will be the third temple built in the Philippines with four more announced for Alabang, Bacolod, Cagayan de Oro, and Davao.
Salt Lake Temple's Moroni Loses Grasp on Trumpet During Earthquake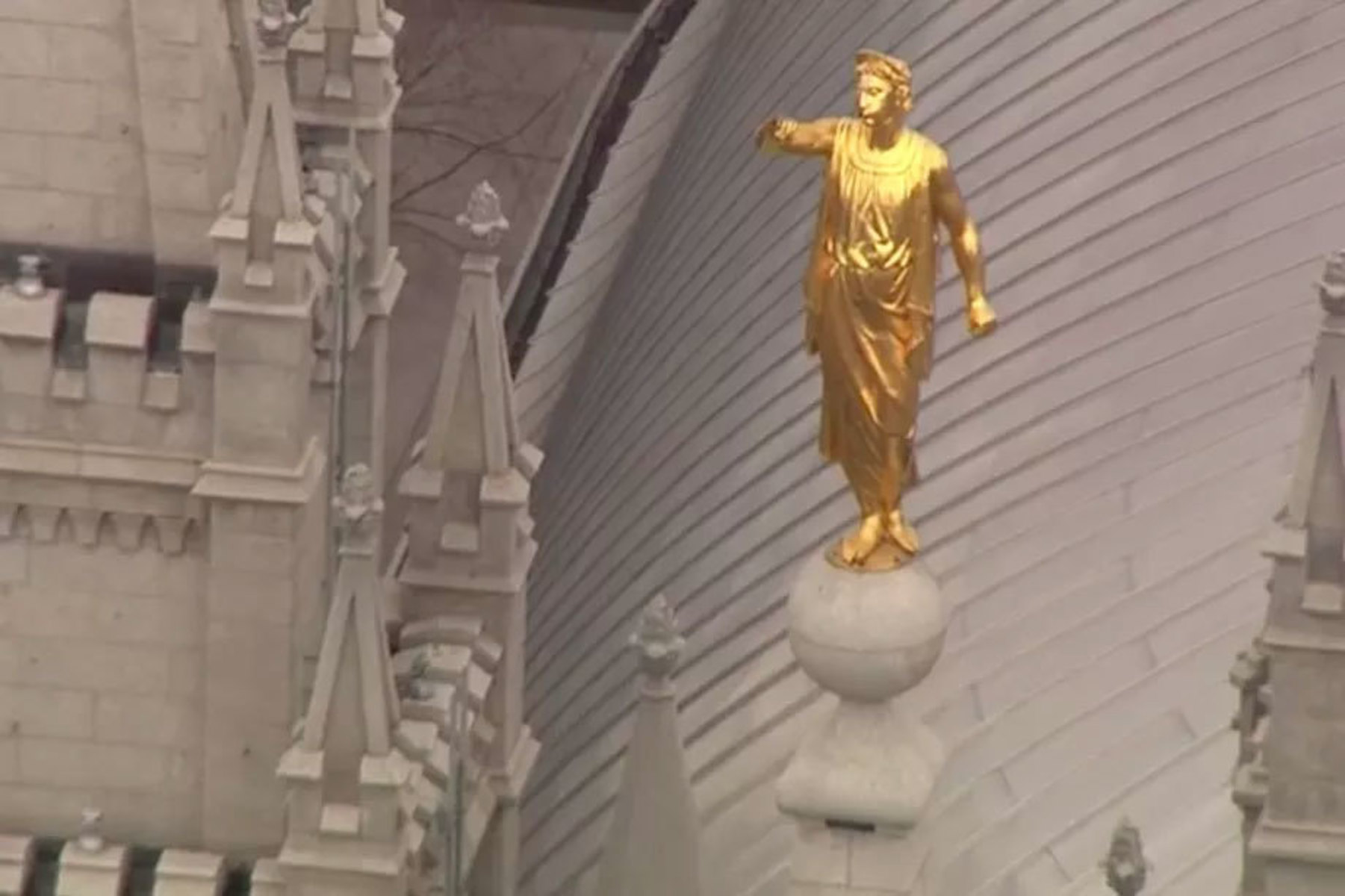 A 5.7 magnitude earthquake rolled across the Salt Lake Valley this morning, lofting the trumpet from Moroni's grip and underscoring the need for the base isolation systems and other seismic upgrades planned for the Salt Lake Temple. Excavation along the foundation is well underway on the south side of the temple, the iconic wooden doors have been temporarily replaced with construction doors to be used during the renovation. Read our full article on the incident here.