Thanks to members of the church worldwide and ChurchofJesusChristTemples.org for providing these updates. Please Note: It is possible that progress has been made on temples not included in this article that we have not been made aware of.  If you have updates (including pictures or video) about a temple near you, feel free to send it to calledtoshare (at) ldsdaily.com.
Cupola Installed on Yigo Guam Temple Tower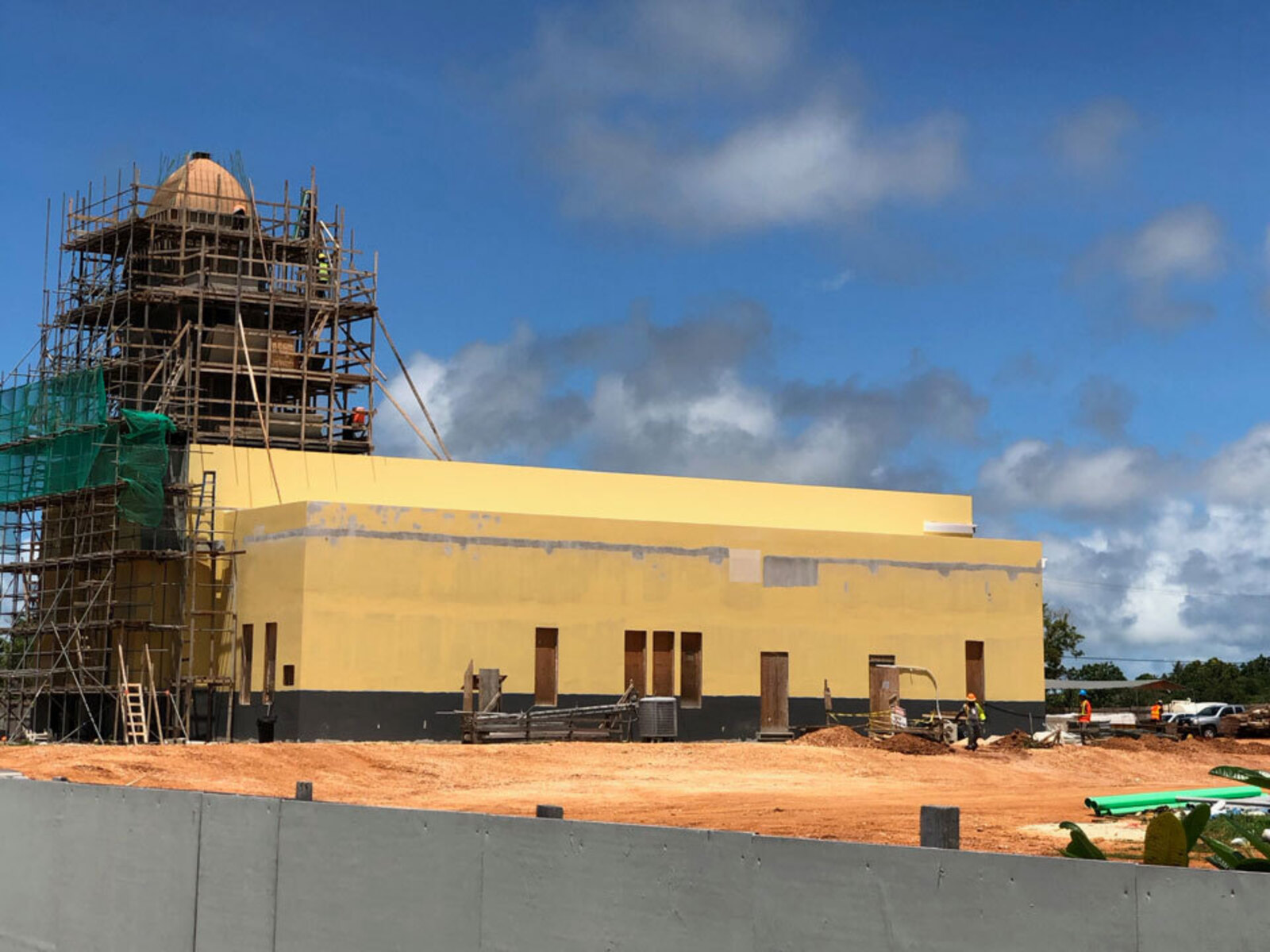 The stately tower that rises over the entrance to the Yigo Guam Temple has recently been topped by a beautiful ribbed cupola. The exterior walls of the temple have been sealed, and the window openings have been boarded to enclose the structure. It is the first temple to be constructed in the vast region of Micronesia, comprising thousands of islands in the western Pacific Ocean.
Twelve Phase 2 Temple Reopenings Announced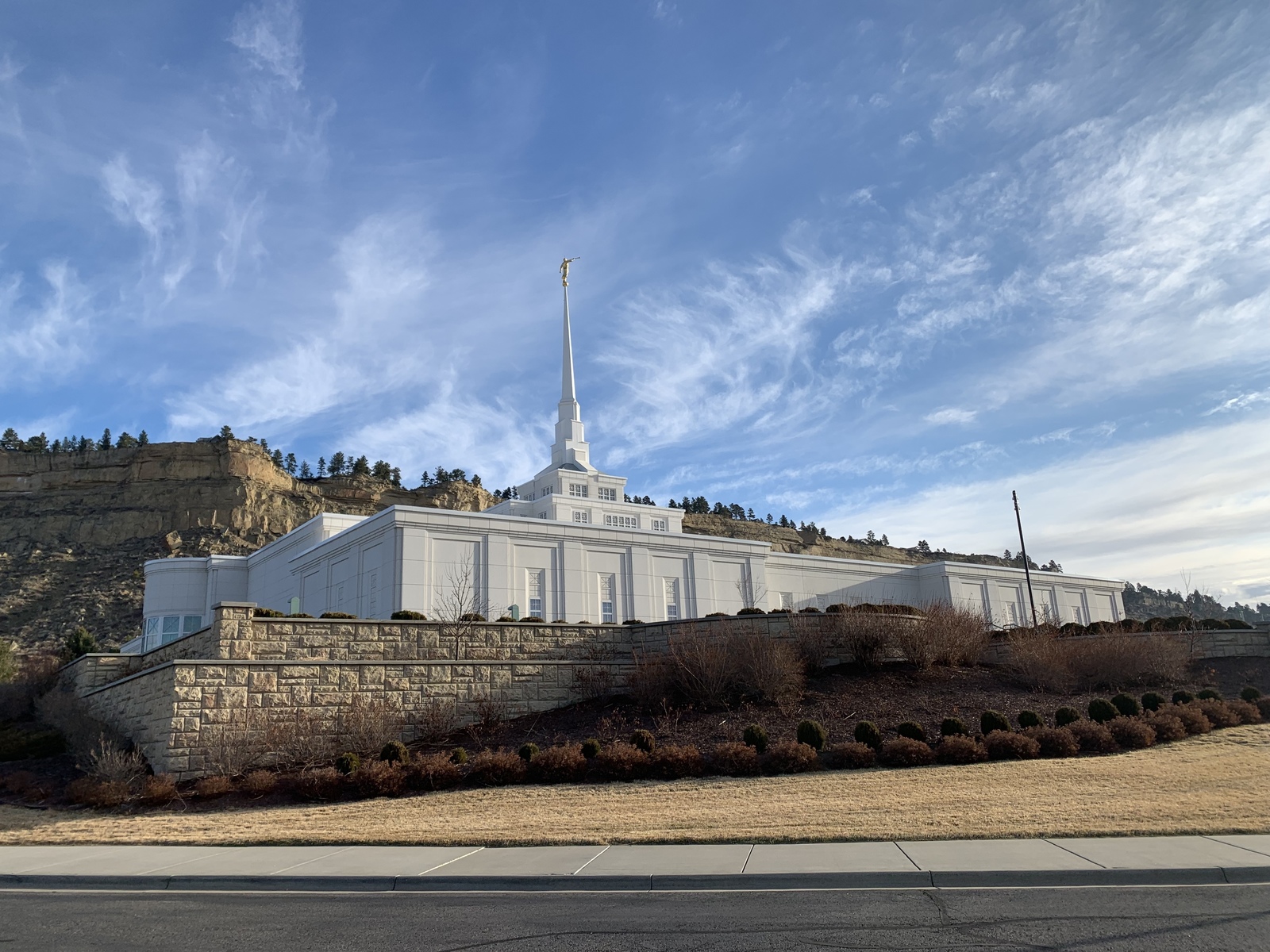 On Monday, July 27, three additional temples will reopen under Phase 1 (for a total of 125), and twelve previously reopened temples will move to Phase 2—the first Phase 2 reopenings since all temples were temporarily closed in March. Phase 1 permits living husband-and-wife sealings while Phase 2 permits all living ordinances. A related message was also released from the First Presidency today stating: "With a concern for all and a desire to enhance the temple learning experience, recent changes have been authorized to the temple endowment ceremony. Given the sacredness of the temple ceremonies, we ask our members and friends not to engage in speculation or public discussion about these changes."
Scaffolding Added Around the Pocatello Idaho Temple Spire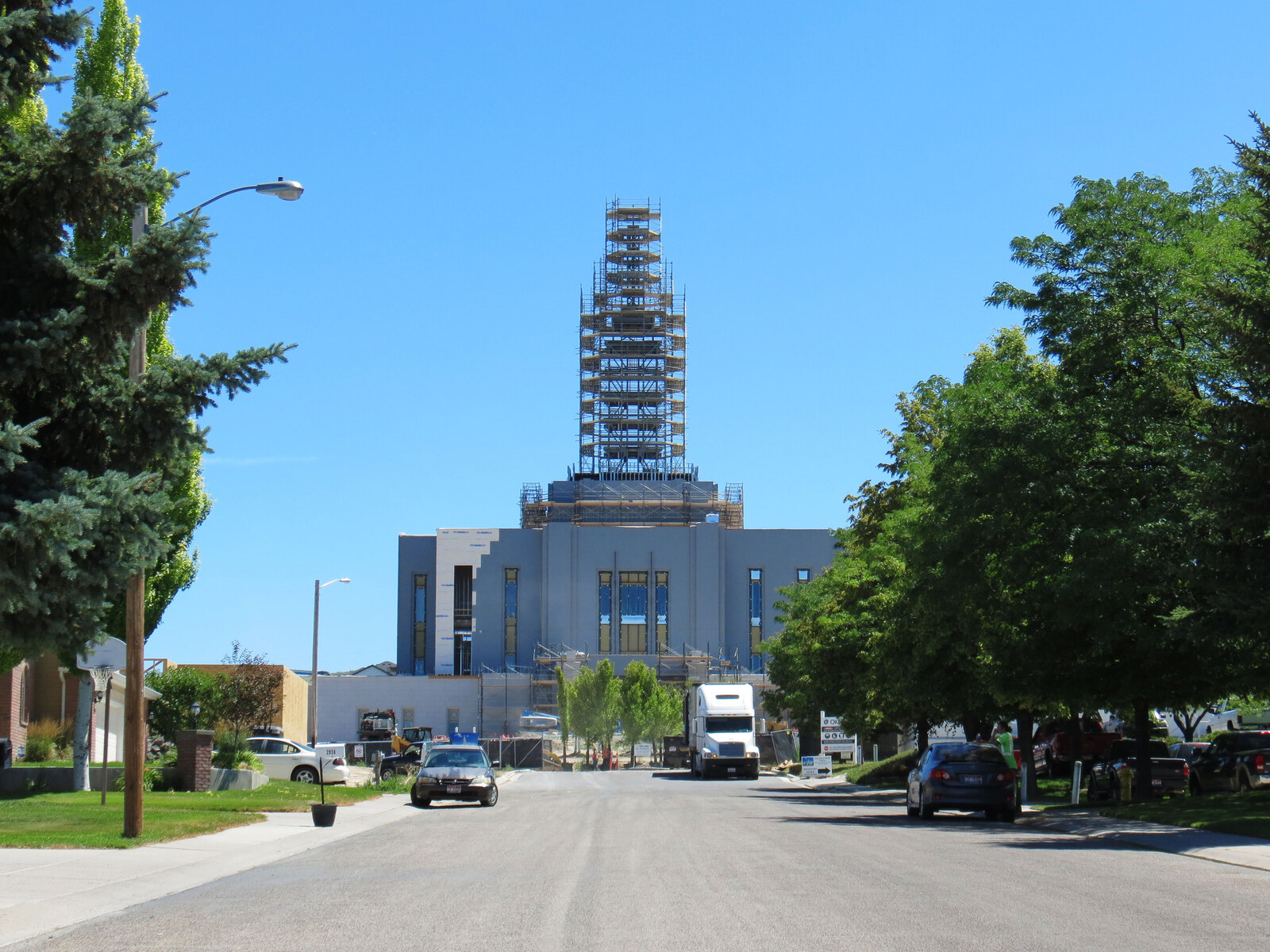 During the month of July, crews assembled scaffolding around the spire of the Pocatello Idaho Temple to prepare for sheathing, cladding, and installation of the angel Moroni statue. A gap in the sheathing on the front side of the temple has now been completed with installation of granite cladding making its way around the rear side toward the front. Concrete planter boxes have been poured for the patron plaza on the north, and trees continue to be planted across the grounds.
Structural Framing Continues for St. George Utah Temple Annex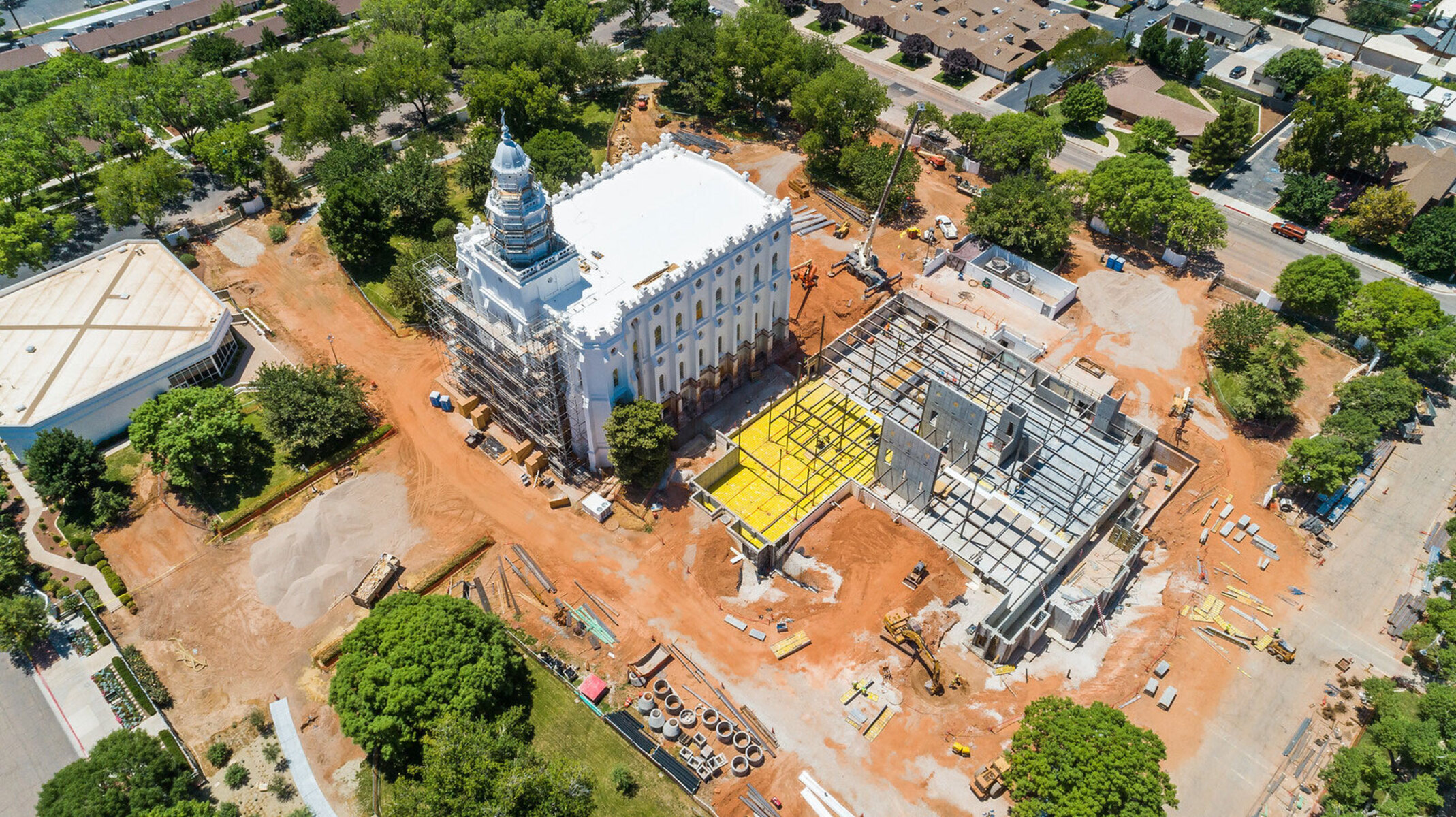 A host of auxiliary functions will be housed in the extensive annex under construction next to the St. George Utah Temple, leaving the temple for the performance of ordinance work. The rest of the foundation walls have been poured for the annex, and structural steel is being set in place. Also visible are shear walls and an elevator shaft. A beautiful entrance plaza will be created in front of the annex, welcoming patrons who will walk across 400 South from the parking lot.