Thanks to members of the church worldwide and ChurchofJesusChristTemples.org for providing these updates. Please Note: It is possible that progress has been made on temples not included in this article that we have not been made aware of.  If you have updates (including pictures or video) about a temple near you, feel free to send it to calledtoshare (at) ldsdaily.com.
Exterior Tarps Coming Down at the Winnipeg Manitoba Temple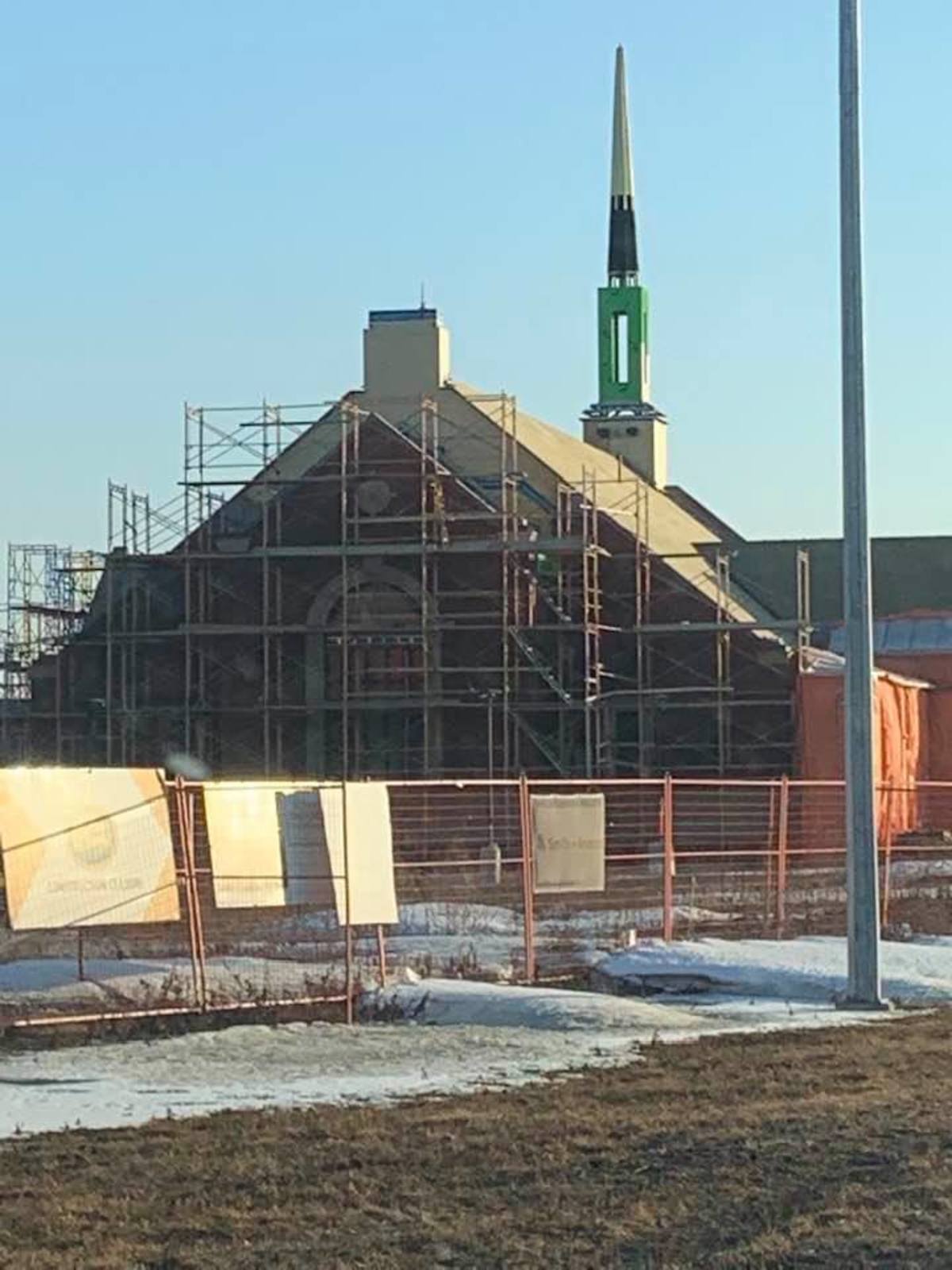 The brickwork and stonework on the exterior of the Winnipeg Manitoba Temple is being revealed as the orange tarps that have clung to the building for the last several months are removed. Work started on the east side of the temple, moved to the rear, and then to the west, finally reaching the front side a few weeks ago.
March Video Update for the Mesa Arizona Temple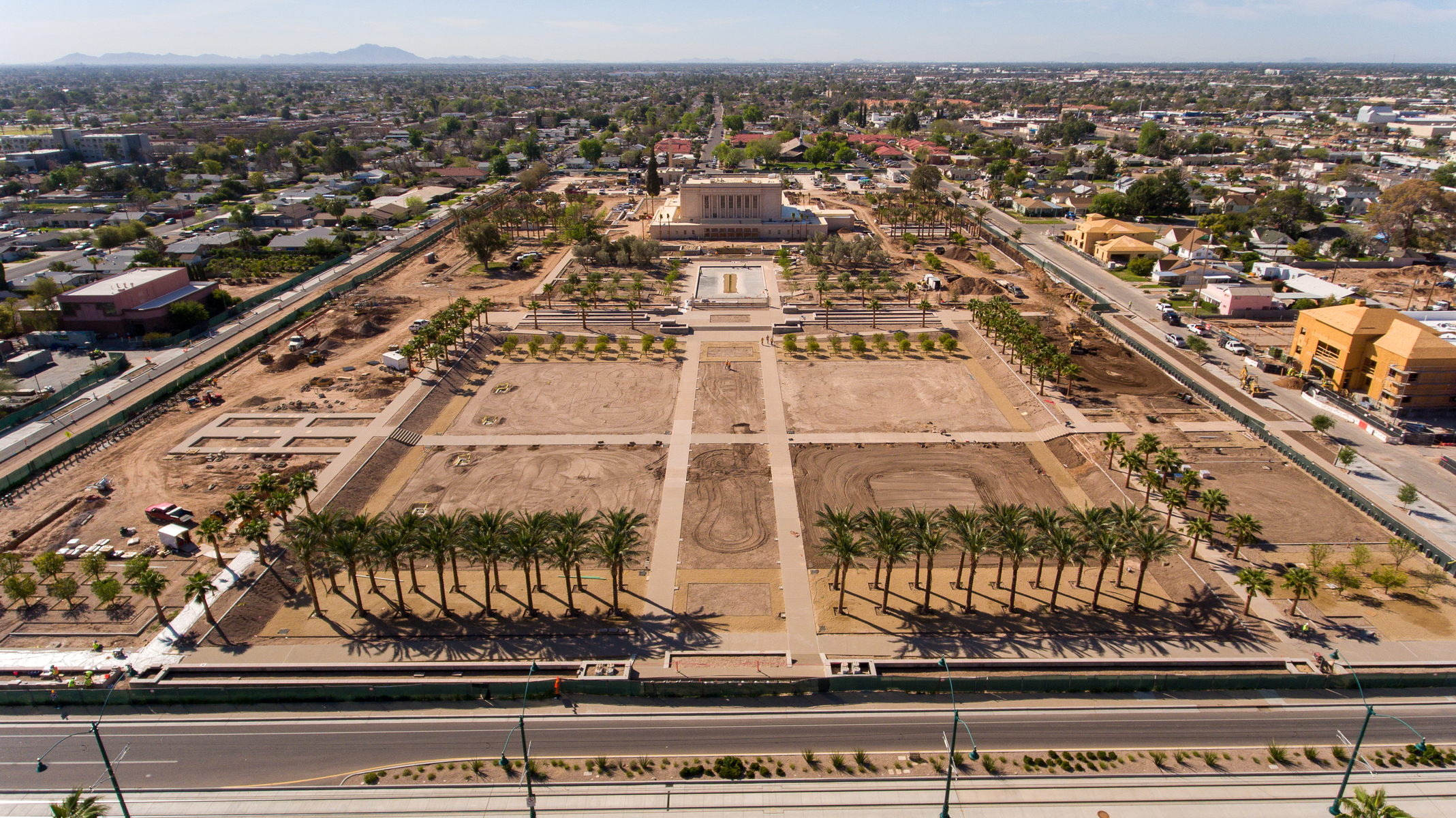 The beauty and symmetry of the 20-acre grounds surrounding the Mesa Arizona Temple are on display in the latest video update, showing progress being made on installation of ornamental fencing and other landscaping elements. Construction continues across the street on Church-owned projects including the impressive Discovery Center. A complete renovation of the interior space of the temple is also progressing. Click the link here to see the video update.
First Presidency Announces Temporary Closure of All Temples
A letter issued from the First Presidency to all Church members states, "After careful and prayerful consideration, and with a desire to be responsible global citizens, we have decided to suspend all temple activity Churchwide at the end of the day on March 25, 2020. This is a temporary adjustment, and we look forward to the day when the temples will reopen. Please be assured of our sincere love and appreciation for your devotion and faith." Click the link here to read our full article on this announcement.
Scaffolding Reaches St. George Utah Temple Tower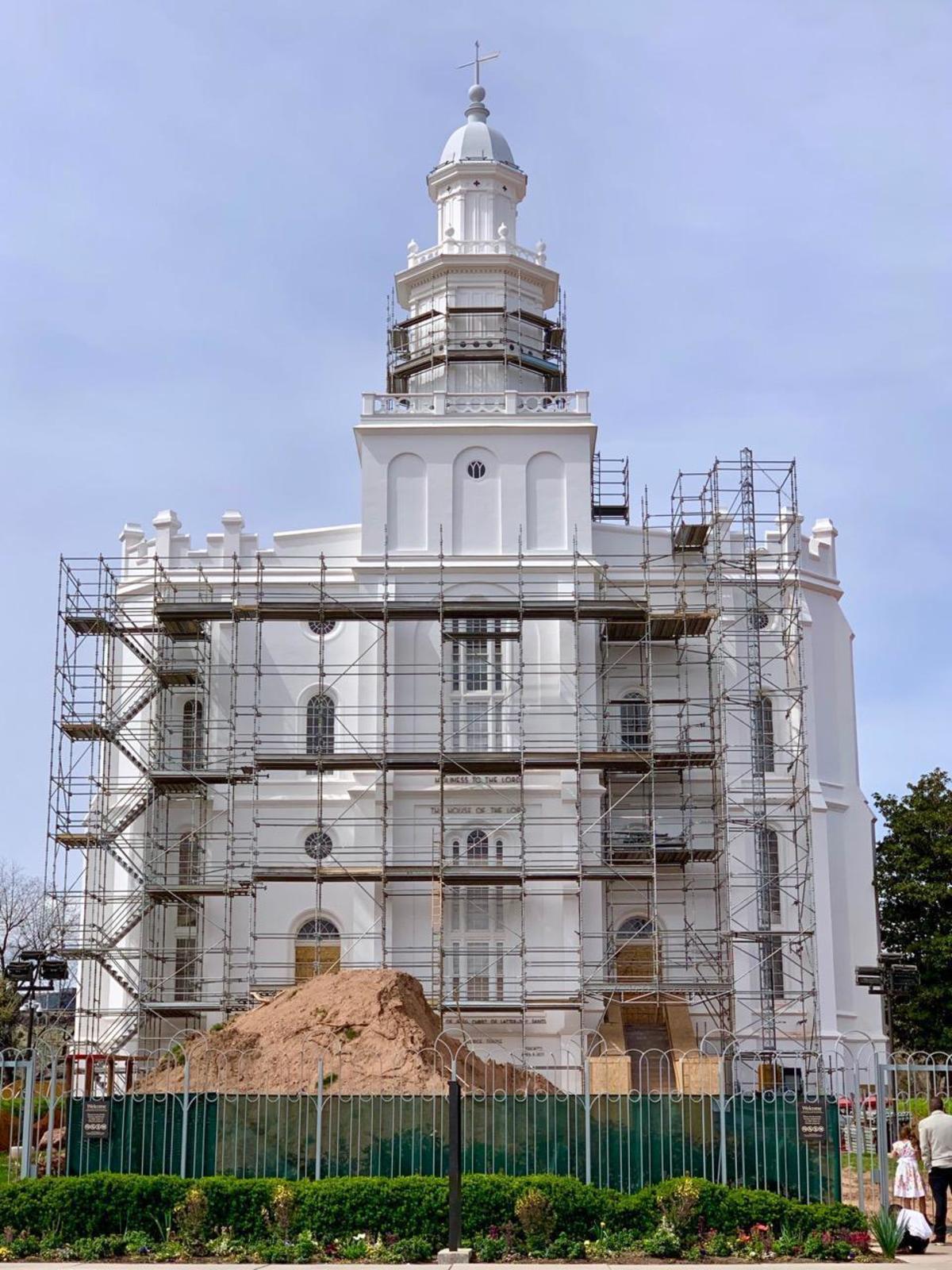 An addition has been made to the scaffolding on the east side of the St. George Utah Temple that gives crews access to the roof and to the octagonal tower, capped with a weathervane. A large amount of dirt sits in front of the temple where landscaping was removed. It will be replaced with a patron plaza featuring palm trees, a tiered water fountain feature, and large garden spaces.