Thanks to members of the church worldwide and ChurchofJesusChristTemples.org for providing these updates. Please Note: It is possible that progress has been made on temples not included in this article that we have not been made aware of.  If you have updates (including pictures or video) about a temple near you, feel free to send it to calledtoshare (at) ldsdaily.com.
Site Announced for Moses Lake Washington Temple
The location of the Moses Lake Washington Temple has been announced.

The temple will be built on a 17-acre site located on Yonezawa Boulevard between Division Street and Road K NE. https://t.co/YGuoqeKSO3 pic.twitter.com/jmvf8QF4En

— The Church of Jesus Christ of Latter-day Saints (@ChurchNewsroom) October 29, 2019
The Moses Lake Washington Temple, which was announced in April of 2019 by President Nelson, recently announced its site location this past week. This beautiful temple will be built on a 17-acre site located on Yonezawa Boulevard between Division Street and Road K NE. The plans list this temple as a single-story structure and will be approximately 20,000 square feet. For further details on the location and construction of this temple, read our full article here.
Framing for Tower Begins at the Pocatello Idaho Temple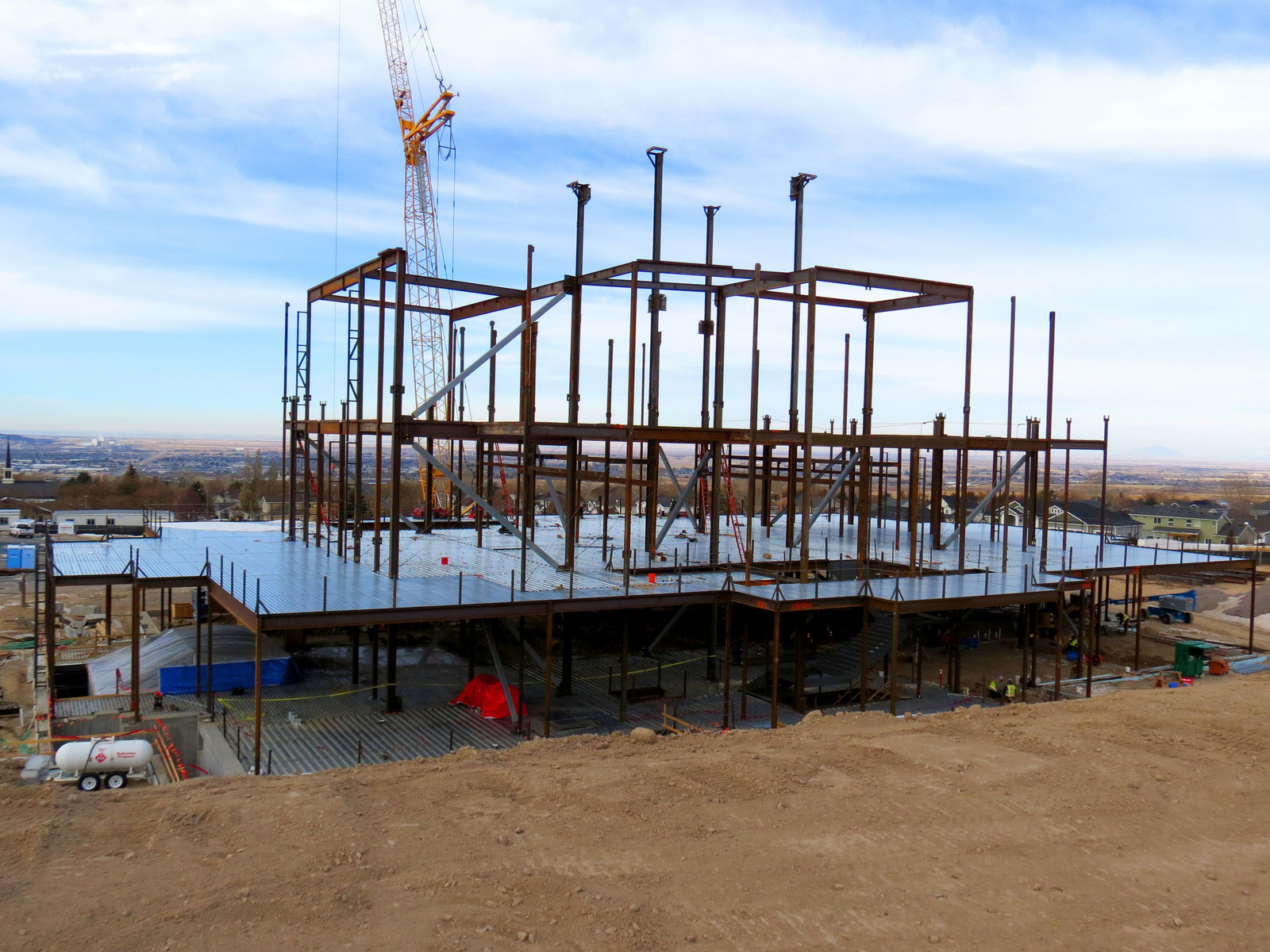 This past Thursday, the last day of October saw the first steel beams installed for the tower of the Pocatello Idaho Temple. The first segment of the grand staircase has been installed as well, leading from the first floor to the second. The exterior walls of the maintenance building located in the southwest corner of the property have been set with concrete blocks as the construction of this beautiful temple continues to move forward.
Tree Planting at the Washington D.C. Temple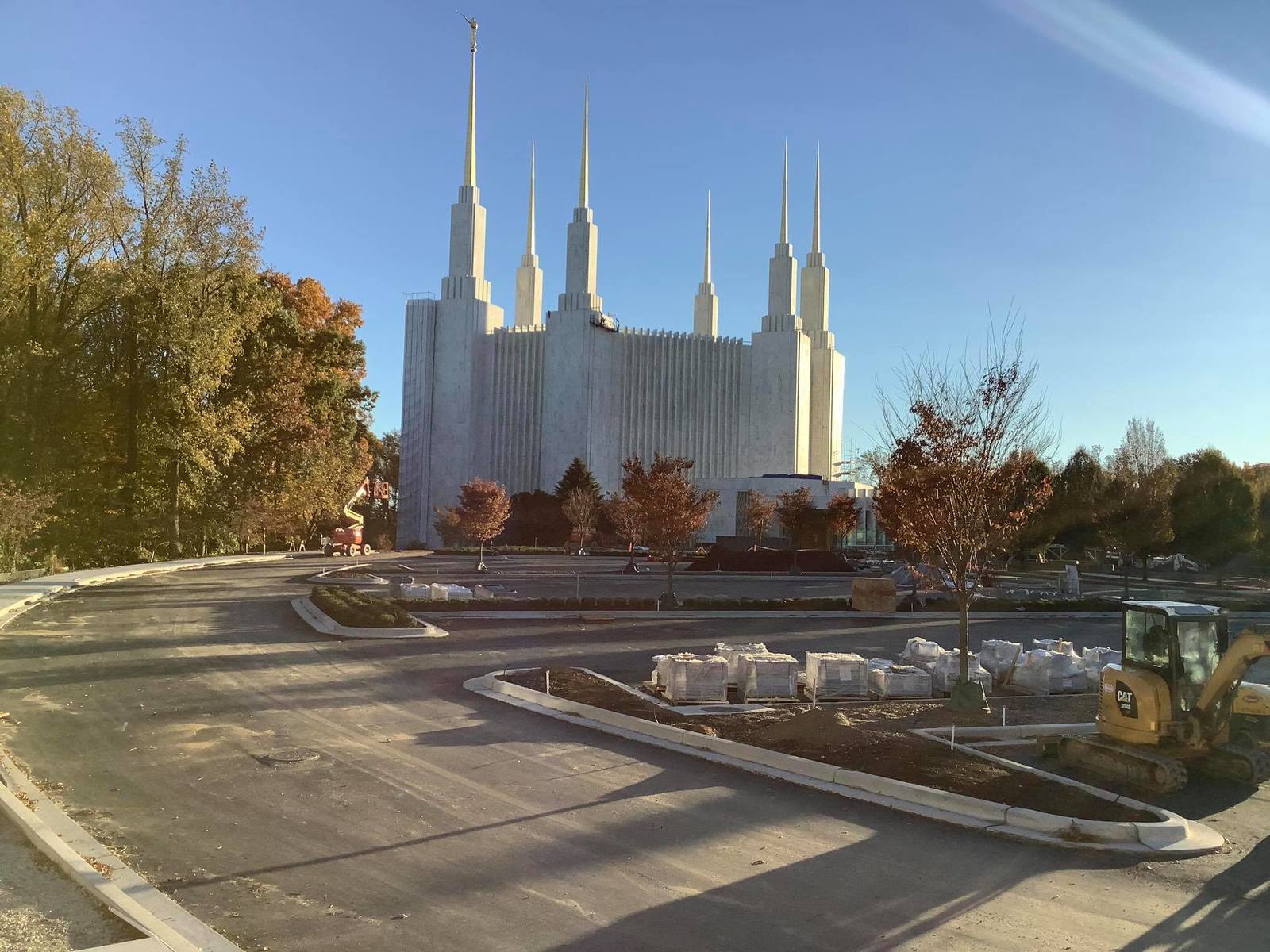 This past week, trees and a variety of different shrubs began filling the garden spaces of the Washington D.C. Temple. This is being done in preparation for the annual Festival of Lights that will proceed as normal in the areas outside the construction zones. The tradition of Christmas musical events at the Temple will continue as normal as well, with tickets being able to be reserved here on Eventbrite.
Hamilton New Zealand Temple Housing Buildings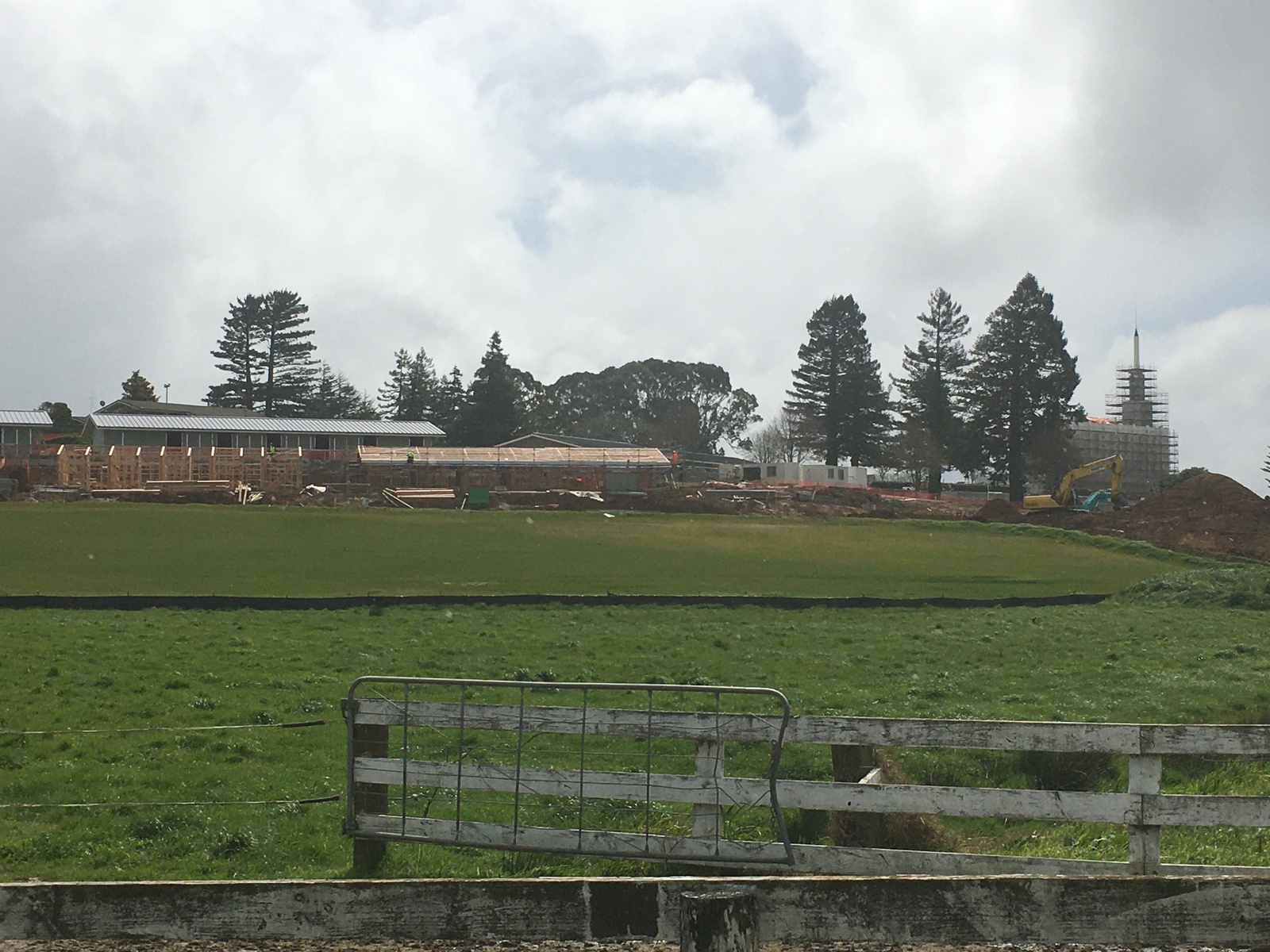 On the rising slope behind the Hamilton New Zealand Temple, framing has begun to rise for the buildings that will serve as housing for patrons and missionaries coming from long distances to attend the temple. Renovation continues to progress throughout this historic temple as many more months will be needed before the Temple is renovated and open once again to the public.
Construction Facilities in Place at Belém Brazil Temple Site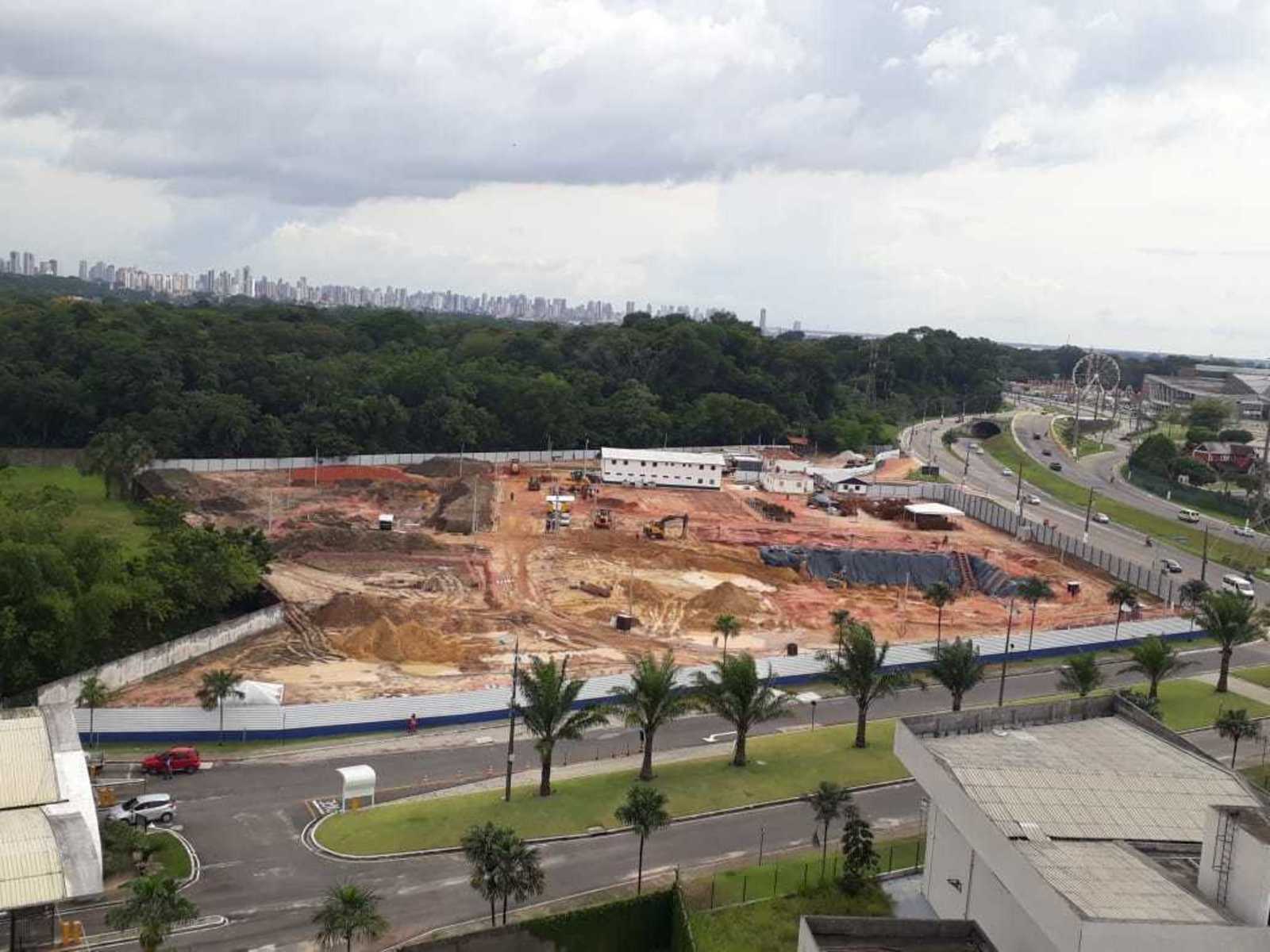 2 months following the groundbreaking ceremony of the Belém Brazil Temple, the general contractor has set up a staging area and erected several supporting structures on the site. The future temple and adjoining buildings have been staked, and the ground is being prepared for construction including grading and excavation activities.
Comments
comments