Thanks to members of the church worldwide and ChurchofJesusChristTemples.org for providing these updates. Please Note: It is possible that progress has been made on temples not included in this article that we have not been made aware of.  If you have updates (including pictures or video) about a temple near you, feel free to send it to calledtoshare (at) ldsdaily.com.
Refreshment for the Yigo Guam Temple Construction Crew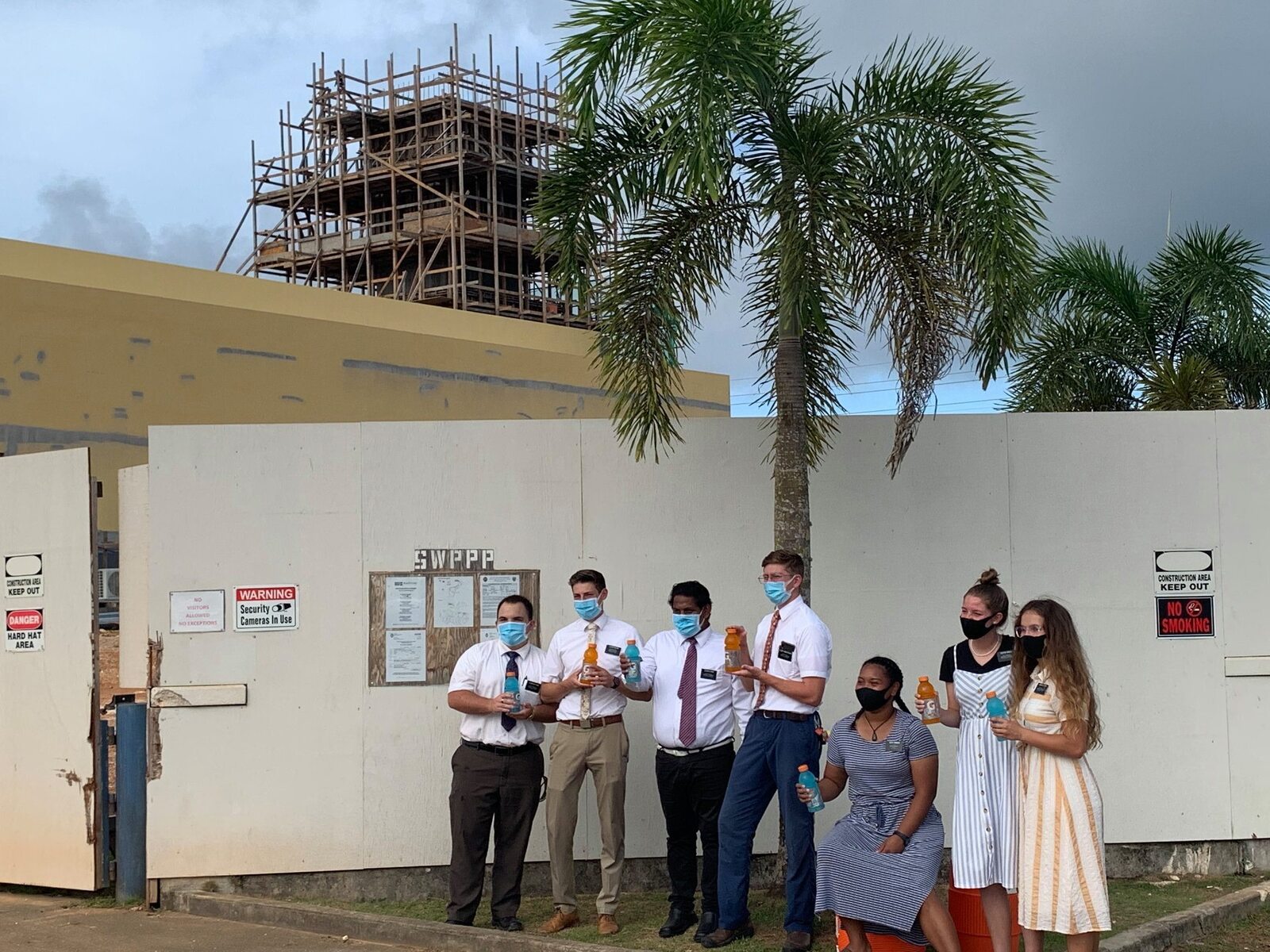 Missionaries in the Micronesia Guam Mission make regular visits to the Yigo Guam Temple site to offer refreshments to the hard-working construction crews including cold water and chilled bottles of Gatorade. Scaffolding has been removed from around the sealed and waterproofed exterior walls of the temple. Walls for the tower have been erected over the east end of the building. They will eventually be topped with a dome-like cupola.
End Wall of Salt Lake Temple Annex Brought Down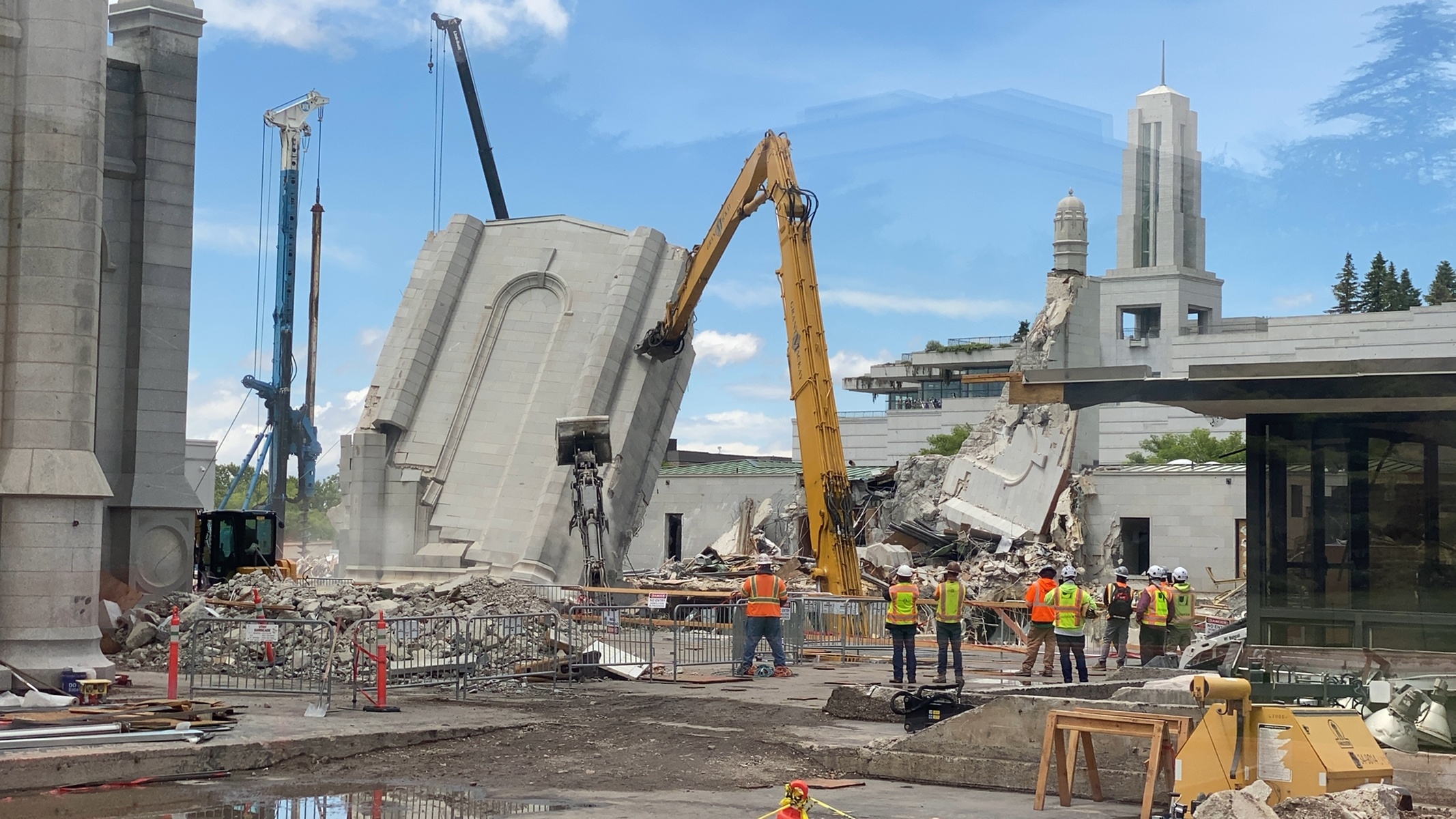 Watch a video showing the end wall of the Salt Lake Temple Annex coming down. The substructure of the facility has been dismantled and the majority of the superstructure has been demolished. Demolition also continues on the sealing wing annex, starting with removing the roof and disconnecting the interior from the historic side of the temple. Shoring work has been carried out along North Temple Street to prepare for the deep excavation coming to the north side of the temple where the former annex stood.
Grading the Layton Utah Temple Site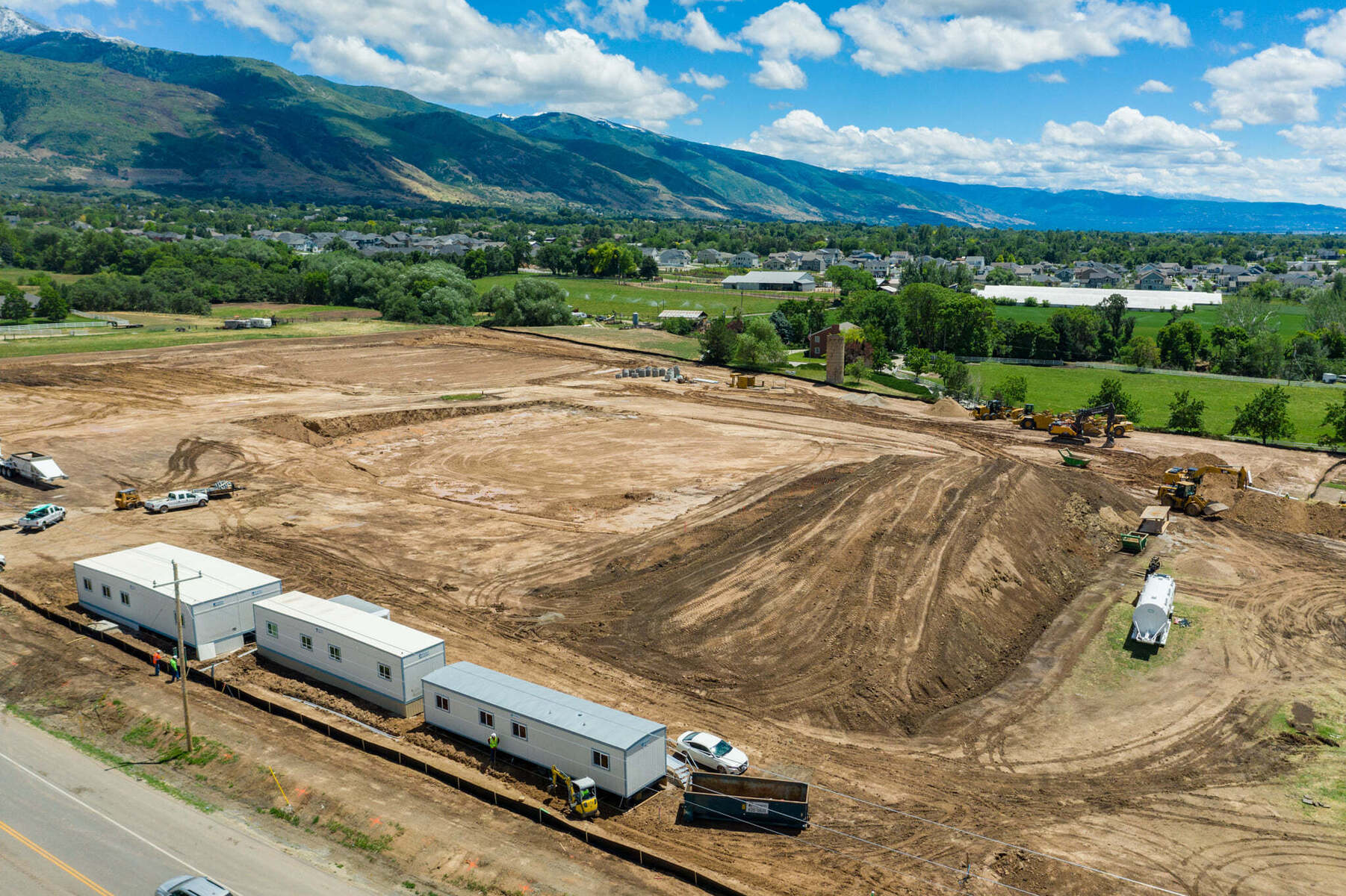 A mother duck and her ducklings have moved on from the Layton Utah Temple site, allowing the entire property to be cleared and rough graded. Construction trailers are lined up along East Oakhills Drive inside the chain-link fence that surrounds the perimeter of the nearly 12-acre parcel. The 87,000-square-foot temple has been designed with towers rising over each end of the building, similar to the nearby Brigham City Utah Temple.
Several California Temples Open Under Phase 1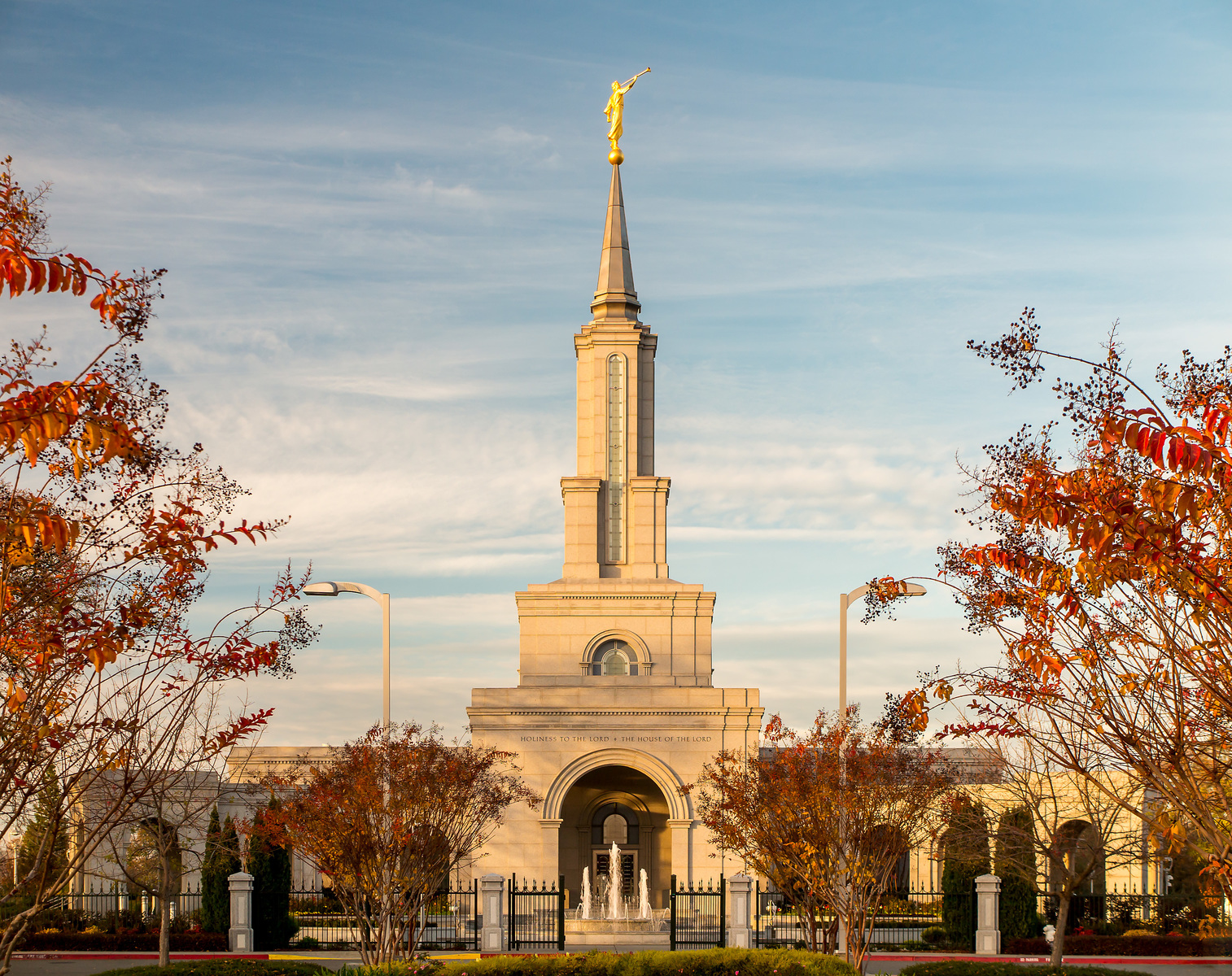 Twelve additional temples will reopen under Phase 1 of the temple reopening plan on July 6, 2020, including the Asunción Paraguay Temple, Boston Massachusetts Temple, Fresno California Temple, Madrid Spain Temple, Manhattan New York Temple, Montevideo Uruguay Temple, Newport Beach California Temple, Philadelphia Pennsylvania Temple, Rome Italy Temple, Redlands California Temple, Sacramento California Temple, and San Diego California Temple. Two temples in Mexico that had previously reopened have been closed again: the Colonia Juárez Chihuahua Mexico Temple and Monterrey Mexico Temple.
Temple Renovation Nearing One-Year Mark in Hong Kong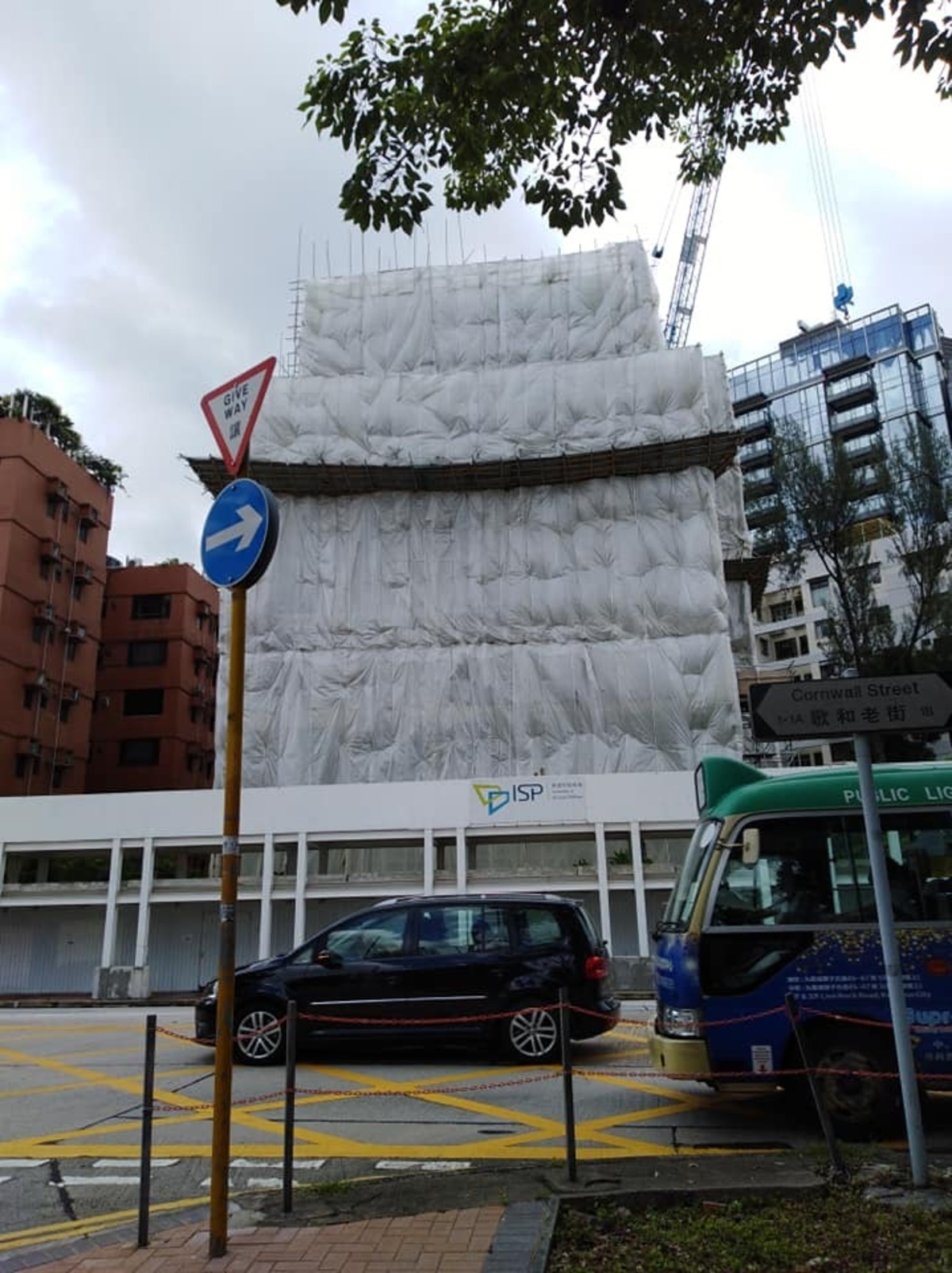 In less than two weeks, the Hong Kong China Temple will have been under renovation for a full year, having closed for the three-year project on July 8, 2019. For most of that time, the temple has been hidden from view, cloaked in white debris netting. But like a butterfly emerging from a cocoon, members are looking forward to seeing the transformed exterior of the temple once the netting is removed.
Comments
comments