Whether you're looking for a gift for someone else or just want to find something inspiring to enhance your faith, these awesome gifts will do the trick! Check out the best LDS deals for Black Friday weekend.
Snuggle into this beautiful LDS blanket and feel both literal and figurative warmth. Designed with word of faith, the blanket makes a thoughtful and useful gift for all ages. It measures 50 x 72 inches and is made of cozy sherpa fleece. It's 20% off this weekend only. Get it here.

With a festive laurel wreath design, the set includes 25 hand-engraved wooden ornaments. Each ornament features a name of Jesus Christ as found in the scriptures alongside the reference. They measure 3.5″ wide and 2.5″ tall. You'll get a satin red ribbon for each ornament. Get $10 off the original price here.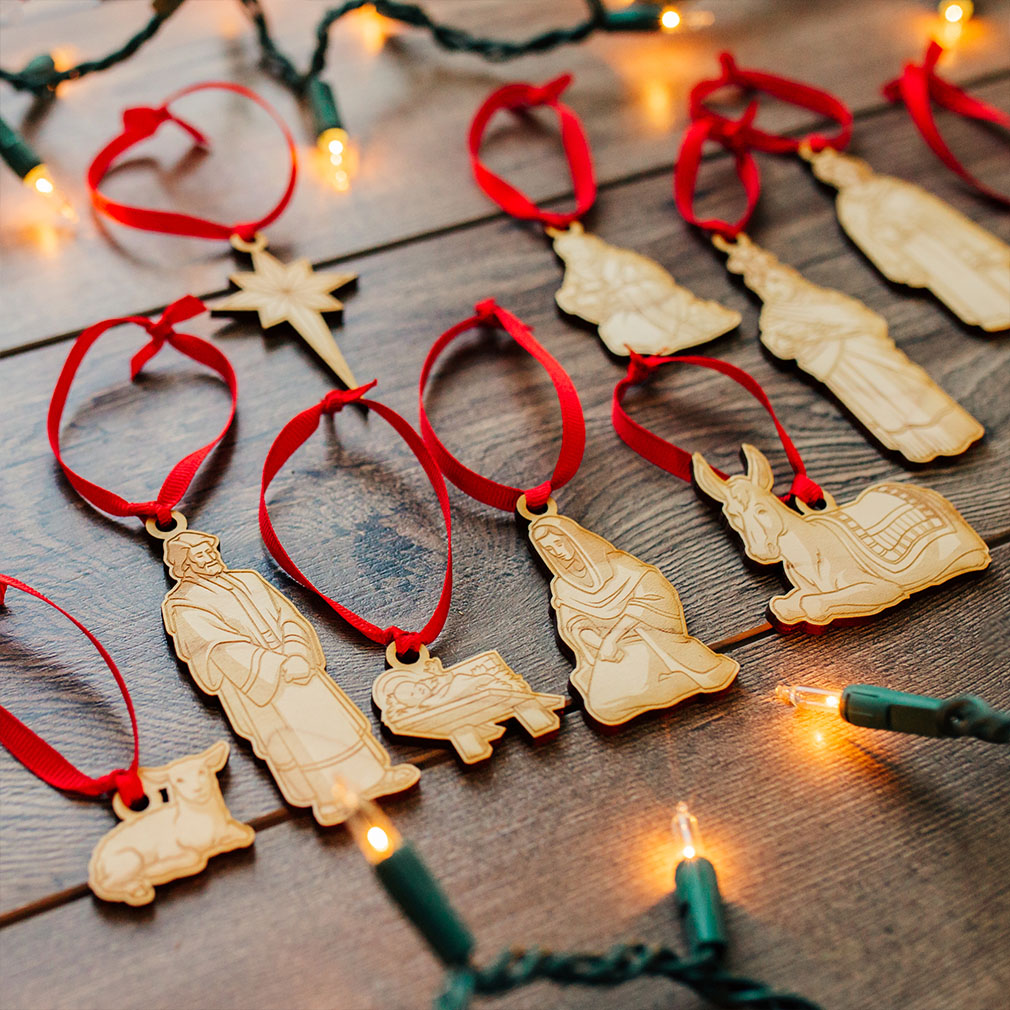 Tell the nativity story in a brand new way with our new Nativity Ornament Set. It was made to help you and your family invite the spirit of Christ into your holiday celebrations. Gather together with your loved ones and use the included story instruction card and red ribbons to walk through the Nativity using narration, scriptures, songs, and the ornaments. Get it here for 15% off.
Available in silver and gold finishes, this nativity charm necklace comes on a cute backer card. It measures 18″ long and makes a great gift for young women. Get 15% off here.

Gather the family together to play this fun LDS matching card game. It includes 30 cards to make 15 pairs. The cards feature fun and colorful illustrations of gospel symbols and actions. Each card measures 3″ x 3″ with rounded corners. You'll also get a small instruction card with details on how to play. They're a great gift for children and our customers love using them for family time, church meetings, and more. Get your set for 30% off here.

From coloring and activity pages to holiday tags and heart attack kits, this category is full of free Christmas printables to use throughout the season.